AHRC Celebrates World Humanitarian Day 2023: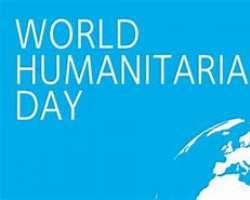 The American Human Rights Council (AHRC-USA) joins the human rights community in the US and abroad in celebrating and honoring World Humanitarian Day 2023. The day is observed annually on August 19.
World Humanitarian Day honors the memory of UN staff who were killed on August 19, 2003, in a terror attack on the UN office in Baghdad. UN Special Representative of the Secretary-General for Iraq, Sergio Vieira de Mello, a great humanitarian, was among the killed. On 2008, to honor the memory of the fallen humanitarians, the United Nations General Assembly adopted a resolution designating 19 August as World Humanitarian Day (WHD).
The UN theme for this year's World Humanitarian Day is unwavering solidarity and support for humanitarian workers anywhere in the world. All people who work in the field of human rights and relief work around the world do so out of a sense of human obligation to serve those in difficult circumstances. They provide aid regardless of the background of those in need. They are apolitical. They are not part of the conflict and they do not discriminate. They provide a vital service, and they are not replaceable. As such, they should be celebrated, not targeted.
"On this year's World Humanitarian Day, we celebrate humanitarians everywhere. We salute their dedication and courage and pay tribute to those who lost their lives in pursuit of this noble cause. They represent the best of humanity." Said António Guterres, UN Secretary-General's.
"No one gets into humanitarian service to get rich or comfortable," said Imad Hamad, AHRC Executive Director. "Humanitarians are driven by noble motives," added Hamad. "They should be honored and celebrated every day, not just on World Humanitarian Day," concluded Hamad.
For more on World Humanitarian Day please visit:
https://www.un.org/en/observances/humanitarian-day