Nigeria: Market Trader Murdered Following Unproven Blasphemy Accusation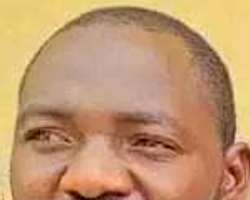 Usman Buda (Alleged blasphemer)
CSW condemns the murder of market trader Usman Buda in Sokoto State, northwest Nigeria, on 25 June, following an unproven blasphemy accusation.
Mr Buda, a successful butcher who worked in the Sokoto State capital's main abattoir, was alleged to have blasphemed during an argument with a fellow market trader. In a video reportedly depicting his murder he is seen being beaten with sticks and stoned by a mob chanting 'Allah u Akbar'. The mob included several minors.
Mr Buda's body was eventually transported to the Usmanu Danfodio Teaching Hospital by members of the Sokoto State Police Command, who arrived at the scene after receiving a distress call, where he was declared dead. According to Nigerian media, market leaders who had attempted to rescue him were also injured and required medical attention.
Friends of Mr Buda rejected assertions that he had committed blasphemy, pointing out he was a devout member of the Salafi Izala movement. One market seller commented: 'I know Usman liked arguments on religious issues, but I didn't hear him even for once using derogatory remarks against the Prophet's companions.' Instead, they attribute Mr Buda's murder to jealousy on the part of his competitors, with another butcher saying: 'the seller next to him will now come back, because he has been out of the business since during the fasting period due to lack of patronage, because people patronise Usman more than him.'
According to the Sokoto State police, efforts to identify and arrest Mr Buda's murderers are continuing. In a statement signed by his spokesperson, Sokoto State Governor Ahmed Aliyu called on people 'to avoid taking laws into their own hands and instead report any alleged crime or blasphemy to the appropriate quarters' for appropriate action, because his administration would not tolerate any abusive action or blasphemous statement against Prophet Mohammed.
The killing of Mr Buda comes a little over a year after the lynching of Christian student Deborah Emmanuel at Shehu Shagari College of Education in Sokoto metropolis following an unsubstantiated blasphemy accusation. Despite an abundance of video evidence depicting her murder, only two men among the mob who killed Ms Emmanuel were arraigned on charges of 'public disturbance,' as opposed to murder. In January 2023 they were freed by Chief Magistrate Shuaibu Ahmad, on the grounds that the prosecution regularly failed to attend scheduled court hearings, 'and where they are present, they are always not serious in prosecuting this case.'
Nigeria is one of 71 countries that criminalises blasphemy, in a law dating back to the colonial era. The law not only contravenes the country's constitution, which allows for the freedoms of thought, conscience, and expression; it is also incompatible with the nation's international obligations with regard to the freedoms of religion or belief (FoRB), opinion and expression.
While the sentence stipulated for blasphemy under Section 204 of Nigeria's criminal code is two years, the institution of Shari'a penal codes by 12 northern states since 2001 effectively made Islam into a state religion, in a further violation of Nigeria's secular constitution, which grants Shari'a Courts jurisdiction over non-criminal proceedings.
CSW's Founder President Mervyn Thomas said: 'CSW condemns this horrific murder in the strongest terms, and we extend our deepest condolences to the family and friends of Mr Buda. We are also appalled to learn of the release of the men detained in connection with the murder of Ms Emmanuel. We urge both state and federal authorities to combat the impunity currently enjoyed by those who weaponise blasphemy allegations by tracing the instigators of, and key participants in the murders Mr Buda and Ms Emmanuel, and prosecuting them for murder and incitement. Nigeria must also address as a matter of urgency the anomaly whereby the penal code punishes blasphemy with a prison term, while Shari'a Courts in northern Nigeria impose excessive sentences. The repeal of the blasphemy law is essential; not only is it incompatible with the country's constitutional and international obligations, it also fuels the kind of religious extremism that leads to gruesome murders of innocent individuals following malicious accusations.'