BEATING THE INCUMBENT'LL BE EASY, SAYS OMO-AGEGE, DELTA GOVERNORSHIP ASPIRANT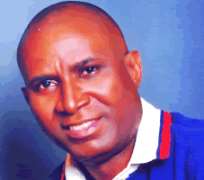 Omo-Agege
Electoral reforms. I subscribe to it as it is being championed, especially the reforms enacted now by the National Assembly. Most importantly, I have always believed that for us to have a sustainable democracy, we must imbibe the spirit of 'one man one vote'.
With the emergence of Prof Attahiru Jega as the boss of Independent National Electoral Commission (INEC), given the man's antecedents, integrity, there is no reason to doubt that we would have 'one man one vote' this time around. But some people have maintained that electoral reforms ought not to be about just one man, not about Jega alone. Also the attitude of the electorate is equally important.
At the end of the day, they are the ones who will cast the votes; it is their determination that will ensure that vote counts. I also think with the awareness we have now across the state, it is expected this time around that the electorate would not just come out to vote, but to defend the votes.
Structures
I must confess that winning is not all about political structures, but the will of God. It is God that gives power. Be that as it may, I will say that this is not my first time in a governorship contest. So, at least, we can deploy the benefit of hind- sight. If you followed the governorship contest in 2006, with every sense of modesty, you will agree with me that it was a contest within my grasp, but two days before the primaries the dynamics and the entire considerations of the powers that be in Delta State then changed.
It was those considerations that produced Governor Emmanuel Uduaghan. I don't want to dwell on that, as it has been properly situated in the past. It will suffice to say that the structures that we had in the wards local governments and the entire state are still intact. In fact, we are building and improving the strength and character of our structures.
I am also very confident that given a level playing field, I will excel. And this confidence has been reinforced by the direction and character our new national chairman Dr. Okwesilieze Nwodo has given to our party, PDP.
Relationship with Governor Uduaghan
The governor is a friend and I see him as an elder brother. We have a good personal social relationship. Be that as it may, we differ sharply on political ideology, principles and focus. His administration has not followed the dictates and tenets of the PDP manifesto in its administrative policy.
Power of incumbency
Incumbency is like double-edged sword. If you have done well, it will take you to victory a second time. If you have failed, the people's expectations are doomed. I don't think, it will be very difficult to defeat Uduaghan. There are incumbents and there are incumbents. We have to take a lot of factors such as the circumstances of his emergence, service delivery and all that into consideration. In PDP today, our position in Delta State is that we elected Governor Uduaghan for a term of four years.
At the time of the election, we believe that there are certain things to do in terms of service delivery. People are asking questions today given the enormous resources that the state has received in the last three and half years. Most especially, the over N650billion the state received, have we received the development that is commensurate with this? And the answer is no. Just about a month ago, President Goodluck Jonathan was in Delta State to commission projects. If you notice, in most states, he spent two days or a day.
In Delta State, it was a six-hour visit. There is a reason for that; the reason is that we only had two projects to commission. And what were these projects? The Specialist Hospital in Oghara and Naval Barracks at Oghara. These are the only two projects the governor could present for commissioning after three years in office. And the two projects are projects commenced by former Governor James Ibori. They were paid for and completed by the Ibori administration.
So, what has happened to the over N650billion so far received from the federation account without prejudice to the Internally Generated Revenue(IGR)? People are still asking questions. When the President visited Rivers, he said that 'there are harvests of projects in the state by Governor Rotimi Amaechi'. Amaechi almost turned that place to a construction site. If you have been to Port Harcourt recently; it is like Dubai. Just like Lagos State, there are remarkable developments everywhere, same goes for Akwa Ibom State. And we keep asking ourselves what is happening in Delta State? Delta has not received any less in terms of money than Rivers State. The same thing as Akwa Ibom State .
This is not personal. I m addressing issues here. Go to Rivers State, Amaechi has set up Model schools everywhere. The cost of these model schools is about N120m for each. Come to Delta State, there is nothing. In this current budget alone, he budgeted about N4billion for gifts and entertainment, while the Post Primary Education Board (PPEB) was allotted N60million. It is a matter of priority. These are the cases we will be making, and our people are listening. Our people want positive change and I believe, given my contacts with the masses of our people, my structures within and outside the party, this is one state where the incumbency factor is not going to work.
Godfather's influence
Chief Edwin Clark is my father. He is my political father, He is the leader of PDP in Delta State. I don't think I am any less a son of Chief Clark. Elder Godsday Orubebe is my brother and a good friend; we are from the same political family. I believe there is a contest and I am not the only one in this contest, but as members of the same political family, I am reaching out to everybody, and I think that at the appropriate time, I will get the support of these two gentle men and others alike. I think the intention of our political father, Chief Clark, is that the best man emerges as the governorship candidate of the party and I am the best man for the Job
Dreams
In my appearances at rallies and town hall meetings, I made it clear that I am in this race with a solid, well-crafted, articulate programme for our people.
I believe it is not enough to find fault in the present administration I must offer a credible solution as an alternative. I came to the contest, because of the view that Delta State is immensely blessed in term of resources, both human and financial. I believe with so much coming to the state, we ought to have a lot more to show. Therefore I am going to anchor this race on the promise to deliver democracy dividends to our people, and this is going to be predicated on five cardinal principles.
I have christened it 'FIVE STEPS TO PROSPERITY FOR DELTANS.' By this, I am putting on offer to Deltans, free healthcare services, free education, integrated agricultural development, infrastructural development, peace and security.
My belief is that with so much coming to Delta State coffers, we ought to provide solid medical services for all at no cost to them. Now, some people will say how can you achieve this? We have done our research, and I tell you, this is in tandem with PDP manifesto. There is enough to handle all this in Delta State. The only thing that Delta State provides now is free maternal services for pregnant women, free medical services for children up to 5 years and a proposal for free healthcare for 70 years old and above. What happens to the workforce? Nothing for them under Uduaghan's health plan.
There is so much coming in from the federation account, excess crude account et al, without prejudice to our IGR. If you take a cursory look at Delta State 2010 budget, you will discover that it is a matter of priority for the governor of any state as to where and how to channel the resources of his state. I have given you examples a while ago.
I personally believe that there are many projects that we can reprioritize. Again, this is a matter of priority? Do we see free education as a priority? To us yes, but to some no. Like the N4billion earmarked for gifts and entertainment, we believe we can turn this around to fund free and functional education. We shall improve on the quality of education by re-engineering our education infrastructure.
The Universal Basic Education Board (UBEB) should concentrate on the renovation and equipping of schools, while the state through the ministry of education shall construct two model schools in every local government using and improving on the Rivers State model. If a model cost us N100million on the average, then we require just N5billion to do two model schools in every local government per annum. In addition to that, we shall invest heavily in training, re-training, and hiring of competent and qualified teachers to support our free education programme.
We will give the riverine areas priority; we will enhance the packages of teachers who will teach in the riverine areas. We shall also provide well- equipped hospitals in the riverine areas and uplands. Infrastructure basically will be given priority through our urban renewal programmes designed to provide roads with drainage and street light especially in Asaba, Warri and other urban and semi-urban centers. We believe that the state government should be concerned with bigger projects that will impact on the lives of the greater number of people. While sundry projects or projects that do not require huge capital outlay shall be carried out by the local governments under our guidance.
In Delta North Senatorial district, we intend to put a dam at the Ubu River at Ogwashi-Ukwu and we estimate that it will cost us about N5billion to do it and instal hydro - turbines for electricity generation. This will serve the purpose of providing portable drinking water for most of Delta North, and about 50 megawatts of electricity which again will enable us create an industrial park within and around the dam. Now if you look at this project, you will discover that by just spending about N5billon of the tax payer's money you would have killed 3 birds with one stone by providing portable drinking water, water for irrigation and electricity for domestic and industrial use.
Now Asaba, the state capital, is the least developed of its age. The major road in Asaba metropolis is Nnebisi Road and this road is a traffic nightmare. Our plan when we get there, is to launch a N30 billion urban renewal scheme for Asaba. As part of that plan, we shall construct a coastal road that will run parallel to the river Niger, beginning from around the Onitsha head bridge and terminate some where at Anwai river bridge. This coastal road will reduce the pressure on Nnebisi road, improve tourism and form part of our central drainage scheme for Asaba.
By the time we unleash Asaba Urban renewal programme, all roads off Nnebisi Road to the left and right shall be tarred with drains and street lights We also intend to tackle the drainage problem in Warri and Effurum because if you enter Warri during the rainy season, you will be surprised, the place is waterlogged. We will also deal with the issues of peace and security by setting up a community policing mechanism under a neighborhood watch programme for the entire state.
By this programme, able-bodied men would be screened and authorized to carry light arms by the police. We will set that up across the state and fund it in conjunction with the Nigerian police, and I think that would address in a major way, the issue of security of lives and property. I'm not in the race because I want the other man removed; I'm in the race for positive change and better ideas to govern Delta State.