Today's Christian Devotion 04-06-2023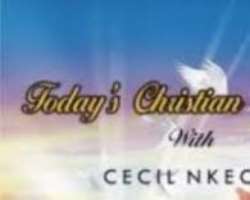 Father, thank you that no matter how big the mountain of obstacles is, I have your promise that it will be flattened to a molehill. Thank you that what has held me back will not limit me no more because I live by faith and look forward to how you will turn my life around, in the mighty name of Jesus, amen.
Almighty God, my help, my refuge, my source of wisdom and tower of strength, you know that I can do nothing without your guidance and help, therefore as a new week starts today, help me and direct me to divine wisdom and power, that I may accomplish the tasks ahead and whatever I may undertake to do faithfully and diligently according to your will, so that it may be profitable to me to your glory, in Jesus mighty name, amen. Refrain from anger and forsake wrath.
Good morning, and have a great new week.