Today's Christian Devotion 03-06-2023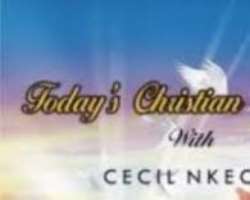 The week ends today. We thank God that it ended peacefully and safely. *WHY*, because we're under his watch. Just like the Psalmist confirms it in Ps 121:4, *he neither slumbers nor sleep*. Thank you Lord for your unwavering guard. Thank you for always blessing our going out and our coming in, in the mighty name of Jesus, amen.
O Lord, as we're stepping into this wonderful saturday morning, we carry your promise in our hearts, knowing that our future is bright with hope and joy. Thank you father for answered prayers, in Jesus mighty name, amen and amen. *Remember that we are nothing without God, but he's still God without us*.
Good morning, and have a restful weekend.