Today's Christian Devotion 01-06-2023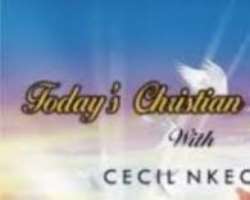 June is named after Juno, the Roman goddess of youth and protection, and goes back to the idea of vital energy and fertility. It was in the 6th month that God sent angel Gabriel to Mary, a virgin, betrothed to Joseph, saying *Do not be afraid, for you have found favour with God*. Indeed, the 6th month is a month of divine visitation, and may we experience divine visitation in this 6th month, in the mighty name of Jesus, amen.
Thank you Lord for bringing us to the beginning of another new month. We commit this month of June into your able hands, forgive us, keep us, provide for us and prosper everything we lay our hands on, in the mighty name of Jesus, amen.
O Lord, do not pass us by this month, attend to all our pending requests. God of the turnaround, make this month a turning point in our walk with you, in our health, business. Turn our mourning to joy and our requests into big testimonies, in Jesus mighty name, amen. *Put your trust in the Lord, and he will never disappoint you*.
Good morning, happy new month, and have a celebratory June.