Ogoni Chamber Of Commerce Gets New President.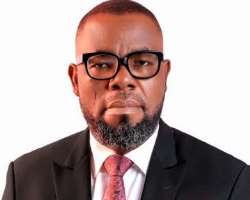 The Ogoni Chamber of Commerce, Industry, Mines and Agriculture (OGCCIMA) has appointed Barr. Legborsi NWIABU as its new President.
According to a statement by the Director General of the Chamber, Chief Fere B. Theophilus, the appointment was made at its Extra Executive Committee meeting held on 12th May 2023.
Barr. Legborsi NWIABU took over office from the Ogoni business mogul, Chief, ThankGod Adoage Norte, the immediate past Chairman and Chief Executive Officer of the Rivers State Internal Revenue Services and Managing Director of Faarah Coffee Place.
The new President, Barr. Legborsi NWIABU is a legal luminary and Managing Director, TradeHill Consulting Limited, a trade and investment consulting outfit. He is a seasoned international trade and investment and customs attorney. A policy adviser for various companies and governments with a demonstrated history of successfully developing and implementing sustainable and dynamic trade programs. He has experience in creating partnerships with various business-support organizations to drive compliance and growth in the international market.
The new President is expected to work assiduously for the development of the Chamber movement in Ogoni and Nigeria at large.
A date for his inauguration/investiture shall be announced later.