Today's Christian Devotion 30-05-2023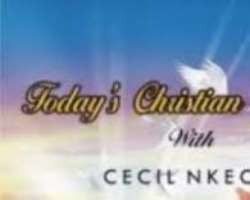 Father, thank you that the power of your declared blessings and favour over my life overrides any negative declaration that others have made about me. Thank you that I can receive your favour, freedom and victory, for I can see that you're setting me on the best path for my life, in the mighty name of Jesus, amen.
As I go out today, O Lord, help me to be selective and never impulsive. Develop in me cautious and patient disposition so that I don't make rash decisions and actions. Give me boldness to seize and pursue all opportunities and goals that you've planned for my life, in Jesus mighty name, amen and amen. *Make love your aim, and you will surely obtain the spiritual gift from God*.
Good morning, and enjoy your day.