Visionary Tech Leader Gozy Ijogun Appointed as New Managing Director of Task Systems Ltd
…Eyes Leadership in African Technology Sector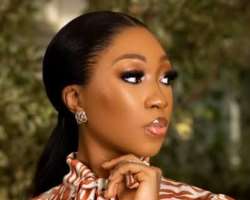 Mrs. Gozy Ijogun (Managing DirectorTask Systems Ltd)
LAGOS, NIGERIA - Task Systems Ltd, a pioneering force in the West African Information and Communications Technology (ICT) sector, has announced the appointment of Mrs. Gozy Ijogun as its new Managing Director effective April 1, 2023.
Gozy Ijogun, known for her transformative leadership, has a rich professional history in the digital technology realm. At the age of 25, armed with a degree in Chemistry from University College London and a Master of Science degree in Accounting, Organizations, and Institutions from the London School of Economics, Gozy made a significant impact on the digital landscape of Nigeria by setting up TD-Mobile, Nigeria's first structured mobile devices distribution company. She propelled the company to generate a substantial N38 billion in revenue within its first year of operation, guiding the organization from its initial team of seven to become TD Africa Distributions Ltd., now a dominant player in technology distribution in sub-Saharan Africa, representing more than 25 top global brands and introducing a plethora of ICT solutions that consolidated its standing as a solutions-focused tech firm.
"Gozy's proven leadership, strategic acumen, and her passion for technology make her the perfect fit for Task Systems Ltd," Leo Stan Ekeh, Chairman of Task Systems Ltd said. "Her impressive track record and innovative vision align seamlessly with our growth trajectory. We are excited to usher in this new era under her stewardship."
Reflecting on her appointment, Gozy said, "I'm honoured to join Task Systems, a company that has consistently been at the forefront of tech innovation. We have a remarkable opportunity to grow and become the leading integrated technology and services company in Africa, and I am enthusiastic about leading Task Systems into this future."
Apart from her commercial accomplishments, Mrs. Ijogun is also deeply committed to social change. She was instrumental in launching "This is Me", a Corporate Social Responsibility initiative championed by TD Africa to aid individuals and uplift their dignity.
With 36 years of industry leadership, Task Systems has consistently provided innovative ICT solutions across various industries, including oil, banking, media, manufacturing, and the public sector. The company has received over 27 global awards for its exceptional contributions.
With the visionary leadership of Mrs. Ijogun, Task Systems is poised for unprecedented growth and success.
About Task Systems Ltd:
For over three decades, Task Systems has been a pioneer in the tech sector, introducing revolutionary ICT solutions across a broad spectrum of industries. Known for its trailblazing contributions, Task Systems remains a significant player in providing support solutions to numerous Nigerian companies.