NDDC Commends Reps For Approving N876bn Budget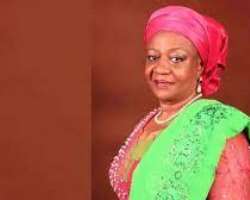 Lauretta Onochie (NDDC Boss)
The Niger Delta Development Commission has commended the House of Representatives for approving the N876bn budget for the 2023 financial year.
The Managing Director, Dr Samuel Ogbuku, speaking in an interview at the NDDC headquarters in Port Harcourt, noted that the approval of the House of Representatives on Wednesday, May 24, 2023, followed that of the Senate on Tuesday, May 16, 2023.
The NDDC CEO said that the passage of the budget was a significant milestone in the development of the Niger Delta region. He noted that the budget would enable the NDDC to keep providing critical infrastructure and services to the people of the region.
Ogbuku also expressed delight that the House approved President Muhammadu Buhari's request for an extension of the implementation period of the capital component of the 2022 budget by six months, from June to December 2023.
The NDDC boss declared commitment to ensure that the funds allocated in the budget were used judiciously and through due process, stating that the NDDC would work assiduously to ensure that its projects were completed on time and to the highest standards.p
He said, "We are committed to ensuring that every kobo allocated in this budget is used for its intended purpose. We will work tirelessly to ensure that our projects are completed on time and to the highest standards."