AHRC Observes Memorial Day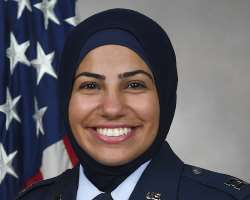 The American Human Rights Council (AHRC-USA) joins the nation in observing Memorial Day. Memorial Day is a day for commemorating the fallen who sacrificed their lives for the sake of the safety and prosperity of the nation. Memorial Day is an official holiday that falls on Monday, May 29.
Memorial Day is a day not only to honor and remember those who died but also to honor those who are with us today who continue to serve the nation. Their sacrifices help secure freedom and peace for all Americans.
AHRC wishes all a safe and pleasant Memorial weekend and urges all to actively participate in the special parades for the occasion in Detroit, Dearborn, and all other cities and across the nation.
In that regard, the city of Dearborn will be holding its 97th annual Memorial Day Parade on Monday, May 29, in partnership with the Dearborn Allied War Veterans Council. Dearborn's parade is one of the oldest Memorial Day parades in the state of Michigan and the nation as well.
This year's Dearborn Memorial Day parade theme is Arab Americans who Serve, and the Grand Marshal is Dearborn native and United States Air Force Captain Maysaa M. Ouza .
For more information on Dearborn's parade, please visit: https://cityofdearborn.org/memorialdayparade