I'll Still Get Justice Even After Tinubu's Swearing-In— Peter Obi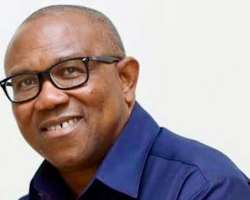 The presidential candidate of the Labour Party (LP), Peter Obi, has stated that the swearing-in of the president-elect, Asiwaju Bola Ahmed Tinubu, cannot deter him from getting justice at the tribunal court over the outcome of the 2023 Feburary 25 presidential election.
The former Anambra State governor reiterated that he has not given up on reclaiming his allegedly stolen mandate by the ruling party.
He expressed confidence in getting justice in court even after Tinubu may have been sworn-in on May 29 as President Muhammadu Buhari's successor.
Peter Obi recalled how he reclaimed his mandate as Governor of Anambra State years ago from Chris Ngige (incumbent Minister of Labour and Employment of Nigeria), three years after he(Ngige) had been sworn in.
Speaking through his spokesperson, Diran Onifade, Obi cited multiple incidences where people were recalled after being sworn into office and expressed hope that the court will get him justice now or later.
"Ngige was governor of Anambra State for three years; when his election was found to be faulty, he was removed. Only of recently, Emeka Ihedioha in Imo was asked to vacate for Hope Uzodimma and on and on. So, it's not a big deal. That's not how the system works. Even though some people think someone will use executive powers to curtail the court and all. There are separation of powers in our system.
"When you go to court, you expect to get justice in court, and I have been citing examples of people who got justice in the Nigerian court system. We can't just write them off. As for us, we trust them (the court) because our constitution doesn't give us an option," Onifade said.