IBM Announces New Technology, Quantum-Safe Roadmap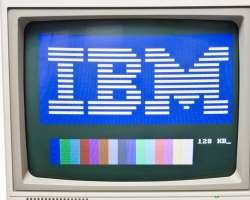 IBM has officially announced its quantum-safe roadmap, a technology showing a comprehensive set of tools, capabilities, and approaches combined with expertise for an end-to-end journey to make organisations safe.
IBM disclosed this while launching the 'IBM Quantum Safe Technology' at its annual Think event.
According to IBM, the Quantum-Safe Roadmap aims at using technology to equip industries with the cybersecurity capabilities required for this new era.
"At IBM, we had already started making our technology quantum-safe, including the IBM z16 mainframe, and IBM Tape storage technology. But we realized that our clients have unique needs when it comes to embarking on their own quantum-safe transitions.
"Our end goal for clients is crypto-agility in the increasingly fast-paced world of cybersecurity. Crypto-agility is the ability to protect your systems against emerging vulnerabilities, adapt to meet new compliance requirements, and respond to breaches in a way that maximizes resource efficiency and minimizes operational disruption," IBM noted.
Also the firm have revealed that it launched the IBM Quantum-Safe due to the need for agility which comprises three key actions: discover (identify cryptography usage, analyse dependencies and generate a Cryptography Bill of Materials), observe (analyse cryptography posture of compliance and vulnerabilities and prioritise remediation based on risks) and transform (Remediate and mitigate with crypto-agility and built-in automation).
IBM further said, "For the Discover stage, we developed IBM Quantum Safe Explorer to scan the source code and object code to surface all cryptographically relevant artefacts, pinpoint their locations, and uncover dependencies.