Ebonyi Approves Upwards Review of Teachers Retirement Age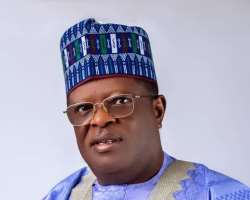 Ebonyi State government has initiated moves to increase the retirement age for primary and Secondary school teachers to sixty-five years.
This was disclosed by the State Commissioner for Education, Sunday Nwangele, while interacting with newsmen in his office, Friday, in Abakaliki, Ebonyi State capital.
Nwangele explained that the development followed the national clamour from the Nigeria Union of Teachers and other concerned stakeholders for adjustment in the retirement age and years of service for its members.
The clamour according to the Commissioner, also included the alternative of 40 years in service instead of 35 years for those retiring on the basis of years of service.
Nwangele explained: "As you may have heard, the Nigeria Union of Teachers, the teaching and non-teaching staff of the education sector have been appealing to the federal government and respective governors of States to adjust the retirement age for teacher to 65 years instead of the existing 60 years, or after a 40 year service period instead of 35 years.
"Ebonyi has graciously considered this application from the NUT, and having consulted widely, and our Governor being an education friendly leader, in the last EXCO, gave a very favourable consideration of this.
"EXCO unanimously agreed and approved that in Ebonyi State,in principle, that the application is granted.
"That henceforth, when we cross out "Ts" and dot our "Is", we can now announce when it will take effect, and we will set the terms and conditions."
The Commissioner further disclosed that the State government, reaping the good relationship of the Governor with federal institutions, Ministries, departments and Agencies, has attracted the Police Special Education Complex to the State.
The school according to Nwangele would be established in Umunaga Uburu in Ohaozara local government area of the State.
He added: "This implies that the Police is coming to give us a model primary and secondary school, and the Ministry has presented a memo to this effect, and EXCO gave approval.
"So we welcome the IGP's team to establish the school in Ebonyi State.
"It is part of the efforts of government to promote the education of Ebonyi children.
Nwangele, who said all was set for the participation of Junior Secondary school, class three students in the forthcoming Basic Education Certificate Examinations conducted by the National Examinations Council (NECO), also noted that the ongoing State government conducted Junior Secondary certificate examination would be concluded in the next few days by the Ministry.