EMEM ISONG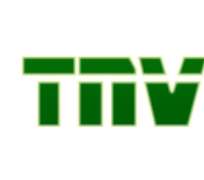 Emem Isong is a Nigerian home video industry screenplay writer and producer. Beginning her career in 1994, she has excelled in writing and producing movies. With provoking and well thought out plots, she has earned her place in Nollywood as one of the best screenplay writers.
She holds a
Bachelor
of
Arts
degree in Theater Arts from the University of Calabar and a diploma in computer science from the
Computer
Science
Institute (NCR).
Since 1994, Emem has written and produced more than 17 movies some of which have won awards both nationally and internationally. She has also written about 10 for other producers, and she is renowned for writing and producing highly thrilling suspense movies.
Emem combines the rich cultural roots of the Ibibio people and her degree in Theater arts to churn out some of the best scripts that have come out of Nollywood. Describing her movie production style, Emem says, ''I am dramatic. I love dramatic events and I don't want a situation where you predict what would happen next.''
''I also love dialogue and I pay a lot of attention to detail, as I expect the viewer to be thrilled,'' she says, continuing: `If you watch all my movies… you would see what I am saying. For example, in ''
Breaking Point
,
She Devil
,
A Minute To Midnight
,
Master Stroke
,
Play Boy, Rumours
,
Shattered Illusion
,
Promise Me Forever
, and
Emotional Crack
… not forgetting
Private Sin
.''
Describing her success, Emem says it was, ''
Hit And Run
... that made people sit up and notice what I could do. But the one that made me happiest was
Emotional Crack
, which took me to festivals outside the country, particularly the African
Film
Festival
in New York. I was invited… and that exposed me to meet with a lot of other film-makers and some others in the
film
industry
. That is the one… that gave me the break that I needed.''
Some of her movies includes
Promise Me Forever
,
Girls In The Hood
,
Private Sin, Behind Closed Doors, Darkest Night, Enslaved, Games Women Play, Masterstroke, Men Do Cry, Blind Obsession, Silence Of the Gods, Mfana Ibagha, Ekaete, For Real, Endless Lies
and finally
Critical Decision
, which Emem describes as the very best she has ever written.