AI Will Bridge Africa's $120bn Lending Gap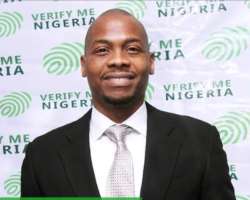 The Chief Executive Officer of VerifyMe, Esigie Aguele, declared that artificial intelligence will help accelerate Africa's drive towards achieving open finance and bridging the continent's $120bn lending gap.
Aguele made the projection while speaking on a TV business programme, Power Lunch West Africa, on CNBC at the weekend.
He said, "The opportunities that can be harnessed from AI in Africa are enormous. One of the exciting things about where Africa is positioning is that we are at the cusp of an emerging economy in terms of powering open finance and open banking.
He further said the financial sector alone has the potential with the aid of technology to bridge a market of about $120bn in lending.
He mentioned that if you look at use cases outside the financial sector, you will see that AI is fast becoming a critical enabler that is delivering innovation, scale and efficiency across the board.
"In the eKYC space within which we operate, AI's ability to read identity cards, power facial recognition and Optical Character Recognition, not only helps to achieve compliance but also supports remote services. There are several other use cases across other sectors," he added.