NICA Advises Stakeholders To Grow Credit Economy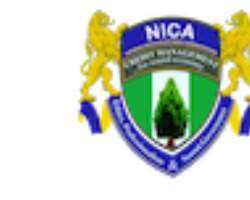 The National Institute of Credit Administration has advised the governments and other corporate organisations to advance the journey towards a developed credit system.
It said this in a statement titled 'We moved from dictatorial regime to democracy in 1999, but which way for the economy?'
The statement said, "As the National Institute of Credit Administration leads the way to the credit economy under the power given to it by the national Act of Parliament No 1012 of 2022, we urge everyone to connect with the process.
NICA noted the journey for the transition of the Nigerian economy from a cash-based to a virile credit system had been unveiled.
It stated that, "When the country resolved to disregard the dictatorial regime in 1999 for a people-based democracy, the economy was overlooked.
All over the world where the dictatorial governance existed, it stated, the cash economy that the regime operated was an identical twin of dictatorship.
It said, this was, "Bearing the same generic characteristics which range from a wide inequality between the wealthy and the poor, to disruption of the middle class, unbearable poverty capitalism, dwindling revenue generation, to death of industries, customised corruption, money laundering, tax evasion since cash-based transactions are not traceable, vulnerability to theft, and unemployment, among others.
"Nigeria can no longer wait to adopt a credit-based system of economy. The journey for this transition has commenced."