I'll Govern Abia As Peter Obi Governed Anambra State — LP's Otti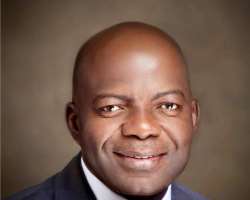 The Abia state governor-elect, Alex Otti, has vowed to cut cost of governance by using the model, employed by the Labour Party presidential candidate, Peter Obi, who was governor of Anambra between 2006 and 2014.
Otti stated this while speaking in an interview on Channels Television's Politics Today on Thursday.
He said: "My presidential candidate did very well in Anambra State because he reined in the cost of governance.
"And it's the same kind of model that we are going to run in Abia. There are only so many jobs you can create in the public sector."
Otti, who on Wednesday was declared winner held that appointing 12,000 personal assistants and special assistants who "basically don't have an office" creates a problem for oneself.
Meanwhile, the governor-elect has appealed to those, who have amassed public funds to return it, noting that the resources and time required to pursue looters were not worth it.
He said, "I know that the enormity of work that is required in Abia is a lot and I wouldn't want distractions.
"I've stayed there long enough to know that whenever you start a probe, you begin to get distracted."
According to him, by the time one is done with the probe and there is a report, which would have indicted a lot of people, "the process now begins".
That process, he said, would then go to the High Court, then the Court of Appeal before ending up at the Supreme Court.
He said: "If you have taken any money, and it's still with you, return it. But I'm actually not going to dissipate energy chasing real or imagined criminals, real or imagined looters, but I will not allow corruption.
"I will not allow our money to be shared. I'll like our money to be used to work for our people."