44% Fall On E-Bills Payment Over Cash Crunch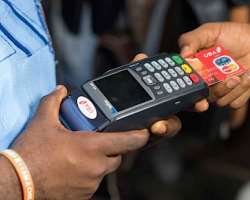 The NIBSS indicate that the value of electronic utility payments fell by 44.86 per cent in February despite the Central Bank of Nigeria's naira redesign policy aimed at growing cashless transactions.
In February, the value of utility bills payment fell to N90.93bn from N164.89bn in January according to data from the Nigeria Inter-Bank Settlement System.
Many expected e-bills payment to grow when the CBN announced its naira redesign policy and withdrawal limits, in 2022, and said, "Customers should be encouraged to use alternative channels (Internet banking, mobile banking apps, USSD, cards/POS, eNaira, etc.) to conduct their banking transactions."
However according to the National President, Association of Mobile Money and Bank Agents in Nigeria, Victor Olojo, the policy depressed the economy and led many Point of Sales terminal operators to shut down their businesses.
He said, "We can tie this fall (in e-bills payments) to the policies of the CBN which has depressed the economy and affected all businesses.
Olojo further explained that the since the purchasing power of many Nigerians dropped because of the policy, they couldn't afford to pay some of their bills.
He also added, "The reality is that ebills pay are disposable expenses. Nigerians will do it when they have excess cash with them. Bills pay, airtime, PayTV, all of these are done when people have extra income."
A recent report by the Centre for the Promotion of Private Enterprise disclosed that the country's economy has lost about N20tn since the CBN began mopping up cash from the economy.
The Director, CPPE, Dr. Muda Yusuf, said, "Millions of citizens have slipped into penury and destitution as a result of the disruptions and tribulations perpetrated by the currency redesign policy, especially the mopping up of over 70 per cent of cash in the economy."
Experts said the naira redesign policy was meant to encourage the adoption of the electronic bills channel, but noted that the policy hammered economic activities and impacted purchasing power of Nigerians.