Just Before We protest The Outcome Of #NigeriaDecides2023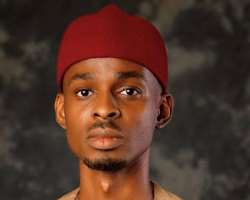 As initially warned, the Independent National Electoral Commission (INEC) has delivered what many Nigerians have come to describe as a "sham." All careful analysis pointed us to this endpoint. Again, I am more disappointed with the leadership of the opposition political parties, their presidential candidates and campaign councils than I am with INEC about this charade of an election. We provided them with timely data-backed evidence of the plans to subvert the wishes of ordinary Nigerians. We also suggested strategies to avert them. They ignored stone-cold data and chose to anchor their plans - the entirety of them - on mere assurances. That failure to plan, more than any other factor, betrayed the collective aspiration of many Nigerians.
Today, emotions are running high. Some feel depressed. Others feel beaten. Some are raring with anger. These emotions are expected. We should take a moment to pray for healing for all who feel injured by this attempted kidnap of the collective destiny of our country. We also mourn with those who have lost loved ones, and livelihoods in the course of this exercise. There is no other way to put it - many Nigerians are hurting. From unemployment to the high cost of living, to fuel and Naira scarcity, to this heart-breaking electoral heist, this is a very difficult time. If you can, please be of help in any kind of way to a brother or sister in need. As little as a hug, kind and encouraging words may seem, they can be of inestimable value at this time.
The focus of my intervention today is on the otherwise wonderful arguments I have heard about staging protests in Nigeria to mount pressure on the judiciary to reverse this brazen electoral heist. As I write, those protests are building up in Unity Fountain, Abuja. To be sure, I agree with the proponents that something has to be done, and urgently so. I however slightly disagree on matters of strategy. If we are talking about staging a protest outside of Nigeria, that is fine. If we are talking about staging a protest within Nigeria, I have just eleven questions;
1) What are our counter-strategies to secret arrests and forced disappearances of some protesters by the Police and the DSS?
2) What is the counter-strategy to brazen confrontations of the protesters with tear gas, batons and live bullets from the Military and the Police?
3) What is our counter-strategy to violent attacks on the protesters by sponsored thugs while state authorities look on?
4) What is our counter-strategy to indiscriminate use of the judiciary, especially magistrates to procure hastily done arrest warrants, remand orders and outright imprisonment? Some #EndSARS protesters are still serving prison sentences or awaiting trial as we speak.
5) What's our counter-strategy to bank account freezes of targeted lead protesters by the CBN, commercial banks and FintTech companies?
6) What's our counter-strategy to those who will attempt to quickly derail the protests by stoking and fanning the embers of ethnic and religious tensions? This won't be restricted to just Lagos. It is more than likely to spread beyond Lagos. And we know what will happen to people and businesses belonging to people suspected to be from certain demography once ethnic and religious tensions are successfully stoked.
7) What is our counter-strategy to tech-enabled espionage by those operating the levers of state authority?
8) What's our counter-strategy to expected efforts to intimidate the traditional media and beat them into silence when the state starts unleashing terror on the protesters?
9) What's our counter-strategy to the possible brazen enforcement of Nigeria's cyber-terrorism laws and possible shutdown of the internet or social media during the protests?
10) What's our counter-strategy to ensure that the protesters remain peaceful and non-violent at all times? How do we prevent our ranks from being infiltrated by agent provocateurs who will attempt to cause vandalism and arson just to paint the protests in a bad light and give the state the legitimacy to meet protesters with brute force?
11) What's our counter-strategy to empty rhetoric by the international community, who will always place their national interests ahead of the lives of everyday Nigerians? For example, the dominant consideration within the international community, as of today, is the possible implosion of Nigeria and the deluge of emigrants to their countries if that happens.
Once those with the coercive power of the Nigerian state sufficiently demonstrate to the international community that they can use the instruments of the state to keep the population in check and also protect their strategic business interests in Nigeria, then they will not hesitate to side with them, while releasing empty press statements condemning the same people they side "in the strongest possible terms." What's our strategy to lobby the international community? What are we offering them? Mere appellations to their consciences, sense of judgement and trigger words like "deepening democracy"? I understand the temptation to spend some time in the imaginary fantasy land. But once lives are at stake, we should encourage all stakeholders to wake up and deal with the real world in its real, not imaginary state.
12) How do you deal with the possible denial and repudiation of our protests by the leader who is supposed to be the totem of our protests? And I will not blame anyone who has looked at what happened to MKO Abiola and chooses to apply himself differently.
These are some of the areas of concern that we need to have solid counter-strategies to before mobilising the first protester. If not, we will be exposing our young ones to unnecessary danger.
What we are dealing with in Nigeria today is complete state capture. From touts to the police, military, banks, media, civil society, and judiciary, every institution of recourse for young people has either been completely or substantially captured. Therefore, it is important that we hold ourselves back from blind and emotive reactions. We have to sit down and plan this revolution. If we don't plan it well, then, it will only be a matter of time before they use all the elements highlighted above to, yet again, break the collective resolve of Nigeria's young people.
Finally, "For which of you, intending to build a tower, does not sit down first and count the cost, whether he has enough to finish it-- lest, after he has laid the foundation, and is not able to finish, all who see it begin to mock him, saying, "This man began to build and was not able to finish.' Or what king, going to make war against another king, does not sit down first and consider whether he is able with ten thousand to meet him who comes against him with twenty thousand?" (Luke 14:28-31 NKJV).
Emotion is a critical aspect of warfare. So is strategy. I have prayed for those who intend to run on emotions without a strategy. May we not close our eyes and open them only to find ourselves in a worse situation because we failed to plan.
What I have laid out is not to condemn protests in perpetuity. Not at all. I have participated in protests, and I have plans to participate in the future if the occasion calls for it. My hesitation about protesting in this manner at this particular time is because of the reality on the ground. That reality is expected to shift in due time. For now, I implore us to err more on the side of circumspection.
If there should be any protests at this time, let them be led by Nigerians in the diaspora. They should mobilise and besiege their various embassies or other strategic locations where they can bring the needed attention to what is happening back home. I have previously laid out a strategy that talked about taking this warfare to a different turf. I stand by that recommendation. Unfortunately, Nigerians are yet to buy into it.
This is a dark night. Yet, Africa's morning will come.
*Chima is a good governance advocate and a public policy analyst. He can be contacted on Twitter via @ChimaChristian_
Disclaimer:

"The views expressed on this site are those of the contributors or columnists, and do not necessarily reflect TheNigerianVoice's position. TheNigerianVoice will not be responsible or liable for any inaccurate or incorrect statements in the contributions or columns here."