Expert Advocates Funding And Investment For Women-owned Businesses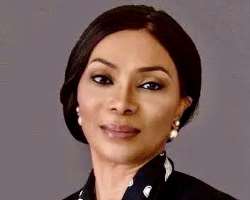 Dr. Jennifer Douglas (International law and finance expert)
To secure an enabling environment where women entrepreneurs can get funding and investment was advocated at the 2023 edition of Wintrade Global Summit held at the London Stock Exchange, London UK, recently.
International law and finance expert, Dr. Jennifer Douglas, one of the panelists who addressed the day one theme: "Show Me The Money", during the three-day summit, said women also need successful strategies to access resources and structures focused on assisting women-owned businesses.
"Some female business owners have had success through locating female-run investment companies and angel networks. These firms can benefit from the specialised assistance and resources that these organisations, which have a particular focus on assisting women-owned businesses, can offer," Douglas said.
Douglas, founder of Gede Foundation, was nominated for the Wintrade Global Award under the Woman Icon of the Year category. The panel, with focus on the topic: "Investment and Funding", agreed that a variety of effective tactics have been employed by female company owners to get capital and investment for their enterprises. Using their networks and cultivating connections with possible financiers, partners, consumers, or mentors is a crucial strategy.
She said women business owners have proven to be adept at identifying their target market's requirements and preferences as well as at setting themselves apart from other enterprises.
Dr. Douglas, who made the list of 100 Most Reputable Africans, January this year, said in order to negotiate the funding process and advance their entrepreneurial skills and knowledge, women entrepreneurs must also look for mentorship and support.
"Securing finance and investment also requires developing credibility and trust and women entrepreneurs have achieved this through keeping their word, demonstrating their accomplishments or results, communicating clearly and frequently, and being open and honest about their risks and obstacles," Dr. Douglas elaborated.
The London Stock Exchange, in its part, said it hopes that with the help of the Wintrade Global Women In Business Summit, there can be a co-creation of a better future for female entrepreneurs and build a more sustainable environment for the growth and success of their businesses.
The LSE agreed that the impact of women in business on the world's economy is undeniable. LSE cited a recent research, which stated that women-owned businesses contribute over $8 trillion to the world's economy.
Despite this fact, women still reportedly face many challenges such as lack of access to capital, unfair regulations, and limited access to resources.