Manufacturers On Look Out For Loans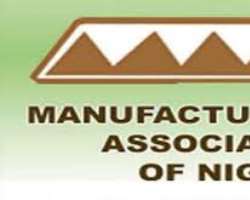 Manufacturing CEOs under the aegis of the Manufacturers Association of Nigeria have noted that the challenge of access to loans has hampered the growth of the country's productive sector.
They also claimed that high-cost borrowing and lack of long-term funds was one of the major challenges of the manufacturing sector had been grappling with.
The manufacturers stated this in the Manufacturing CEOs Confidence Index.
According to the latest MCCI, interest rates on loans to manufacturers by the commercial banks marginally improved in the fourth quarter of 2022.
The manufacturers said that the size of loans given to the manufacturing sector by commercial banks were inadequate, as such did not not encourage productivity in the sector.
Also, about 53 per cent of manufacturers interviewed disagreed that commercial bank loans to the manufacturing sector encouraged productivity.
The MCCI partly read, "Unfortunately, dearth of limited credit has been a core challenge of the manufacturing. Incidentally, when it is available, it is usually on short-term tenure, which does not adequately support the medium to long-term gestation required in the manufacturing sector. The implication is low investment, limited capacity utilisation and production level in the sector."