As Market Cap Drops, Investors Lose N313bn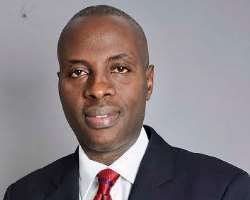 Arthur Stevens (Chief Executive Officer of Assets Management)
Just recently after hitting N30 trillion in market capitalization, the Nigerian Exchange Limited has recorded N313bn loss to dip to N29.915 trillion.
The market cap dropped by 1.04 in percentage terms, the same percentage as the All Share Index, which dropped 574.59 basis points to settle at 54. 915.61.
In terms of exchanges, a total of 137,286,570 volume of shares worth N1.509bn were traded in 3,489 deals on the exchange.
The bearish trend has persisted in the equities market since Monday as investors continue to suffer losses. However, the recorded loss of N313 bn has been the biggest for the week.
Reacting to the market trend, the Chief Executive Officer of Arthur Stevens Assets Management, Tunde Amolegbe, mentioned a few reasons, including jitters about the election season as well as the newly-released inflation rate of 21.91 per cent for February 2023.
The expectation is that this could lead to further tightening of monetary policy by the MPC at its next meeting.
"Typical anxiety that typically surrounds election periods in Nigeria could also be a factor. We cannot rule out the anticipated impact of the poor roll-out of the demonetisation policy of the Central Bank Of Nigeria on corporate earnings in the first quarter of the year. Those results will start coming to the market next month.
"Though the participation of FPIs (Foreign Portfolio Investment) in our market has been muted of late, we cannot rule out the chilling impact that recent happenings in the International banking sector could have on the ones that are still here; I am talking of the collapse of Silicon Valley Bank and the likes."