MARIAM APPOLO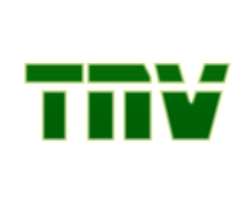 NFC: How did you come into the movie industry?
Mariam: I came into it by chance actually, I was still in school then and there was someone who actually wanted to produce a movie and she talked to me about it. We started the planning and I said I would talk to my Uncle about it and he accepted to do it. At the long run, something crop up when someone that was supposed to play a major character didn't come for like three days and our money was wasting away, so, Bolaji Dawood, the director of the movie now said that this particular girl with that height should take the lead character and that was it. Though, it wasn't easy anyway.
NFC: How has it been ever since?
Mariam: Beautiful, it's something I love doing.
NFC: You actually studied theater Arts or something?
Mariam: Yes, I have a diploma in theater Arts
NFC: How would you rate the industry?
Mariam: There are lots of shits in the industry and I am not cut out for those politics at all.
NFC: What politics are you talking about?
Mariam: The politics is about segregation, when some people feel that they are some G5 or something somewhere that must frequently adorn every jacket of a movie. And you know, before you have to get a script, the producer will want you to give something in return, you will understand what I am talking about.
NFC: If you are not acting what else do you do?
Mariam: I do business. I am into interior and exterior decoration and I also do contracts.
NFC: Contracts?
Marriam: Yes,
NFC: how did you get into interior décor of a thing?
Mariam: well, everything about me just comes and when it comes like that I listen to the voice of my heart, though, I have a flair for decoration and all that. I have a friend who is into it but when I started out a lot of people appreciate my work and ever never look back since then.
NFC: How can we make a change in the industry?
Mariam: The necessary things that I feel should be done or can be done in the movie industry is for the corporate outfits out there to come and heavily invest in the industry so as to reduce dictatorship and mafia that have brought ills to the industry. If they are involved, a lot of things we change, the issue of some people saying this is the actress I want you to use will be a thing of the past.
NFC: Did you ever have premonition that you were going to be one of the top movie stars?
Mariam: No! Not at all, I didn't actually want to go this far but I kept on moving from one location to another. I actually did production in my final year not acting.
NFC: You were once a toast of every movie producer and suddenly there was break, what causes that?
Mariam: wow! Well, I was a toast of every movie producer because, then, I had all the time but the break thing actually occurred because I went for my youth service and you know, this business needs consistency, once you are not consistent people will bring in people, work has to continue you know. But now, I think it's a lot better because I am acting better films now than before.
NFC: And that has also made better increase in your bank account?
Mariam: Hmn very funny, will the money be lying there and you won't spend it? I am not leaving large but I am leaving good and comfortable.
NFC: Nothing is been heard about your baby lately?
Mariam: everything that needs to be known about my baby is known to everybody, I have never hidden my baby from the public, I don't have any reason for doing that. I have always been talking about my son.
NFC: How old is he now?
Mariam: 16 years old
NFC: How time flies, he must have started pursuing girls here and there?
Mariam: No! he's still a baby, you know I had him when I was sixteen
NFC: where is he?
Mariam: He's with my mother. He actually has this idea about my mother to be her biological mother, it so embarrassing that my son calls me funky mum while he calls my mother mum but right from JS2 when I had him my mum has always taken custody of him and pushed me to go back to school. She's a wonderful woman.
NFC: What's the relationship between you and his father like now?
Mariam: Oh! My first boyfriend, that's my first and only love actually, he's the only person I have actually fallen in love with.
NFC: He deflowered you?
Mariam: Yes, he did and the result is Simon our son, he's Simon by name too.
NFC: When was the last time you saw?
Mariam: About a month ago.
NFC: Oh! Are you still courting?
Mariam: No! We are no longer dating, we are best of friends
NFC: Who do you pull strings with now?
Mariam: I don't have a boyfriend right now
Ans.: Are you searching?
Mariam: No I am not searching it's a terrible thing for a woman to look for a suitor. If I say I am searching you will be amazed the rate some lunatics will start disturbing you on phone and all that.
NFC: Are you going to remain single forever?
Mariam: I am a child of God and I am going to be married at the appointed time. I cannot jump into marriage because others are jumping into it.
NFC: But your attitude towards that is not encouraging enough?
Mariam: My attitude has nothing to do with this, come what may, the right man will come and when he comes I will surely identify him.
NFC: What will you say about the rumour that you find your way with the producers?
Mariam: I have never slept with any producer in my life, never and not in this world! Look straight into my eyes and quote me anywhere no marketer, producer or whatever has ever seen my pants.
NFC: Co- actor?
Mariam: Well, I dated an actor for four years and it didn't work out and that's the last affair I ever had in the industry.
NFC: Who?
Mariam: I am not going to mention his name because he's someone husband now
NFC: Oh RMD or Ramsey?
Mariam: R what? No story for you at all, I only met RMD twice don't even go there.
NFC: Ok. It's Ramsey Nouah. Anyway, which of your movie would you consider best?
Mariam: All my movies I think are good and I appreciate it.
NFC: How do you give back to the society?
Mariam: I am a kind hearted woman who loves to give anything out. I visit a lot of charity and old peoples' homes and I donate my widow's mite.
NFC: Where do you hope to be in the next 10 years?
Mariam: I don't own myself, I will be exactly where God wants me to be.
NFC: Do you have any special beauty regimen?
Mariam: None, I am just choosy when it comes to cosmetics
NFC: How do you cope with pressure from men?
Mariam: You see, I am a wonderful person at heart o, I know how to deal with people, I cant go out of my way to tell a man that get out. I will be nice to you and tell you to keep away, I will be so blunt. But if you see all these men that live abroad, wow!, fire on the mountain, that's what I call them.
NFC: How much would you be paid to act nude?
Mariam: I knew that was coming. Well, not all the money in the world bank. If it had been abroad where things like that are just showbiz maybe but right here in Nigeria, I wont ever do it.
NFC: You said you are a child of God?
Mariam: Yes
NFC: What does Bible say about liars?
Mariam: they will have their portion in the lake of fire, they will be condemned.
NFC: And you also said that you don't have someone you are dating at the moment?
Mariam: Oh my God! You are such a cheap blackmailer I swear… Okay I lied that I don't have anybody in my life at the moment. But does that a lie, no, I have not lied, I only try to be protective
NFC: But you are a born again?
Mariam: I never said I was born again
NFC: But you said you are a child of God, how can you be a child of God without been born again?
Mariam: I only keep a personal relationship with God, ok, oh yeah, I am born again.
NFC: So, born again does not lie
Mariam: I am not lying, I only try to protect my personal life, I think I have the right to do that. Aside this, how can you celebrate someone that's not yet your husband, I don't want anything to put me in trouble with him.
NFC: I was actually coming to ask you the last time you had sex?
Mariam: Hmn this boy! You really need to go in here and confirm that yourself, anyway it such a long time.
NFC: Like 3 days back?
Mariam: Three days is just a lot more.
NFC: So many people have different impression about you, what can you say about yourself to correct that bad impression?
Mariam: You will not be the first person to tell me that I am this and that, I am enjoying it as long as it's not going change anything about me, I think Maraim Apollo is Mariam Apollo.
NFC: explain in detail why you call guys who live abroad 'fire on the Mountain'?
Mariam: If I say men abroad, I am not referring to all the men, it's an individual thing. Those guys would promise you heaven and earth but you will be amazed to later know that they have been married. I am not a patience person when it comes to liars, once you discover a hiccup in their life they take to their heels. Though, some of my friends who have been lucky are happily married, that does not say all of them are bad. In every country we have the good, the bad and the ugly ones.
NFC: Have you been jilted by them before?
Mariam: Yes! That's why I am talking this way. If I haven't fallen a victim before, how would I be able to advice my fellow human beings that don't go this way go that way. I am a wounded lion once I discover that you have lied to me, no amount of love, gifts or what have you that will ever make me come back.
NFC: Nigeria mentality is that actors are wayward and a lot of parents wouldn't want their children to bring one home, this of course might have led to them going abroad to look for suitor, do you really see this as an offence?
Mariam: Well, an adult like me shouldn't be dictated to. You see, I am a realist to the core, if I bring a conductor to the house and I intend to get married to that conductor is entirely my business. What you just said now actually happened to me a couple years back when someone took me home to her parents and on discovery that I am an actress, the mother started raising eyebrow. But I thank God that Nigerians are getting out of the closest.
NFC: But looking at the character you act in a movie, people have are seeing you as one wild woman, why is this so?
Mariam: That particular man who relates the character I play in a movie to Mariam Apollo should go back to school. You met me now, am I what you see in a movie? I am like a baby, you see those acts are just to build myself and be bold. I am a very shy person but if you face me I face you, I hate insults, if you insult me I am going to go real hard on you
NFC: Insinuations in town are that you are staging a come back to Ramsey Nouah's life, true or false?
Mariam: It's so painful that a lot of people are going about with some nasty talks about me. I don't dwell in the past, if he's supposed to be my husband no human being on earth has the power to change that. God has designed it that we're not meant to be together. He's married to another woman for crying out loud, why would I have to stage a come back, I have already built a very big wall and closed it there. He's a wonderful man, a nice guy and every woman's dream but please, please, please, the press are just making a mountain out a mole hill
NFC: Do you see sex been totally eradicated from the movie industry?
Mariam: It's impossible, it happens everywhere, Holywood, Bollywood, Nollywood, everywhere. Sex and movie go together just like banking and sex etc it will be very hard, real very hard.
NFC:Are you advocating for sex in Nollywood?
Mariam: Don't get me wrong, I am not advocating for it but see these are reality of life, these two things we can not separate them, but the ability to separate yourself and create a wall between it is what I know some people can do just like me to get out of it.
NFC: A lot of people will like to access you from the front while some will prefer to access you from the back, how would you want to be accessed?
Mariam: Oh yeah! Where do you want to access me from?
NFC: I think from the front…
Mariam: then going accessing baby, please yourself…
BY: Alonge Michael