Plateau: Jimmy Cheto Declares For Governor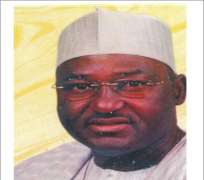 JOS, August 04, (THEWILL) - Langtang born former Director of Works in the Federal Capital Development Authority, FCTA, Abuja, Engr. Jimmy Cheto has declared to contest for the governorship of Plateau State in the 2011 gubernatorial race.
The current declaration would be his second shot at the office.
The politician told journalists that he would wait for the Peoples Democratic Party primaries timetable to step enable him rev up his campaign.
Cheto had contested the position in 2007 but lost to Jang in the PDP primaries. He later decamped from the PDP to the Labour Party, when the PDP refused to re-conduct the gubernatorial primaries in line with its guidelines that a second poll should be conducted if no candidate is able to score up to 50 percent of the votes cast in the first round. Jang poled only 37 percent then. Cheto however lost to Jang at the general elections.
He has since returned to the PDP and had pitched tent with the kernels of the PDP members who are against the return of Jang in 2011.
To give effect to his aspiration, he has opened a campaign office on Yakubu Gowon Way, which would be commissioned soon.
Cheto so far is the only gubernatorial aspirant to have publicly signified interest in the race apart from the state governor, Jonah Jang, who had since 2007 indicated that he would seek a second term.
Factors in favor of Cheto includes the fact that he is wealthy and remains one the few that can independently take care of the financial demands of the campaign without resorting to seeking assistance from donors.
He is however said to be more in Abuja than in Jos and considered too elitist to understand the aspirations of the common man in the state.