President Obama, Happy Birthday!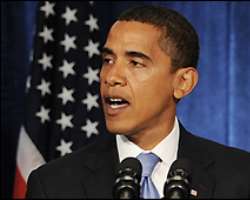 Dear Pres. Barack Obama,
Congratulations on your 49th birthday, today, August 4th. Celebrate yourself and stay the man you're!
Beam that contagious smile deeper today and forever.
You rock and rock our world!
The songs in your name shall echo through the doors so locked and at the four corners of the world, because you're the people's president.
Never give up! I know you will not...stand up and stand erect irrespective of the rough roads.
Don't let the odds bend you. Stay tough and tough for the people, but not war.
Under 2 years, your guts have collaborated to bring about measures not thought about or killed
in more than 200 years. Health reform, you've made possible. What about financial and education reforms?
The do nothing party otherwise known as Grand Old Party (GOP) can name the rest good you've rocked. Stay on top to top the top. You'd also pop the pop today because it's your day. Although you may not rest as the people's choice you're.
Just laugh it loud! And don't forget that comment, "I will be your president too!" Worry not about the fake polls or the Proposition Cs; they've turned blue already. What if the polls were true? You remain the man!
You shall be remembered as the real man who made real things happen.
You also made ordinary people do
extraordinary things like never before.
The visionary, talker and doer is you...yes, your name is talk and do.
In my Ogoni-African
language you're called "Kor doo" alias talk and do!
Yes, you're! Yes, you can!
Happy Birthday, Mr. President! I wish you many more years to come.
Michelle, Malia and Sasha have every reason to celebrate-smile for America is also celebrating your emergence.
They have the real man, and the real man for America is you, the people's president!