Stakeholders Lament Lack Of Sustainable Energy For Property Sector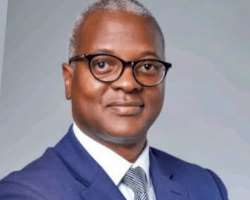 Odunayo Ojo (Chief Executive Officer, UACN Property Development Company)
Stakeholders in the real estate industry have blamed the lack of sustainable energy in the real estate industry for Nigeria's economic difficulties.
The experts stated this at the Nigeria Economic Breakfast Meeting themed "2023 Election: Setting the Economic Agenda for the Nigeria We Want."
They noted that the method of doing business had changed in Nigeria post-COVID-19, adding that there had been an increase in energy prices, devaluation of the naira, dwindling finances and, in some cases, economic recession.
The Chief Executive Officer, UACN Property Development Company, Odunayo Ojo, said, "UPDC operates in the real estate industry, we have estates that run on generators. Also, we operate in the hospitality sector as well because we have a hotel that runs 24 hours on generator. Also, you cannot increase your prices beyond what the market can take. So, what we just have to do is to reduce our margins and we are running at a loss.
According to Ojo, Nigeria was operating below capacity because the growth of the industry had been impeded by the huge cost of production.
According to him, Nigeria was doing badly in terms of infrastructure, and to become better, the government had to put out un-formidable policies in place.