Stop The Procrastination: Collect Your PVC And Return The Old Currency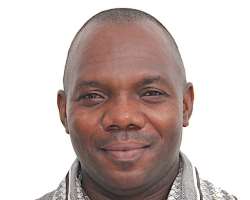 "I am not a prophet of doom, but I foresee a situation where people will get into the Owambe mood and forget to collect their PVCs or return the old currency notes. Then when the deadline approached, they would start shouting, accusing INEC and CBN of plotting to strip them of their rights. Some will call for the deadline to be extended and even suggest that people should be allowed to pick up their PVC at polling places and vote on the same day."
Have you ever put off an important task to do it later? If you find yourself putting off important tasks over and over again, it means you are not alone. Many procrastinate, but some are so chronically affected by procrastination that it becomes a persistent behavioral pattern that interferes with daily life. To understand the mechanisms that drive us to such behavior, we look at the scientific definition of procrastination. Timothy Pychyl, a professor of psychology at Carleton University in Canada, defines procrastination as the voluntary delay of an intended action, despite the knowledge that this delay may harm the individual in terms of task performance or even simply how the individual feels about the task or himself. The paradox is that procrastinators deliberately postpone a job they have decided to do, even though they know they will face unfortunate consequences.
We are all guilty of procrastination – one way or another. Everybody procrastinates at some point for reasons best known to them. Some of which are unconvincing to anyone, including ourselves. Procrastination is an act that occurs to everyone, regardless of their situation in life. For example, in 2016, the website for registration to vote in the EU referendum crashed minutes before the deadline because of a surge. The registration for a referendum had been on for three years, but people decided to enjoy life until the final minutes of the exercise, causing the website to crash and leaving many unsure of voting. In what was seen in some quarters as a move he hoped would get more youth to register, the then Prime Minister, David Cameron, moved for and got a 48-hour extension of the deadline. Over 400,000 people registered during the extension without the technical issues that occurred with the earlier deadline. Some years ago in Nigeria, the Nigerian government procrastinated about the abduction of the Chibok girls and the attempt to eradicate the insurgents called Boko Haram. These two issues have become the born of contention in our political life because the then government decided to procrastinate rather than take decisive actions in these two matters of national interest. We are still paying for our mistakes because we have faced the disappearance and kidnapping of over 200 schoolchildren from different parts of Nigeria. Today, we continue to fight several insurgencies in our nation because of these two consequences.
Nigerians procrastinate all the time. It appears procrastination is now more of a social norm. For example, a few months to the end of 2022, the INEC chairman called on every registered voter to go to their local government areas and wards to collect their PVCs if Nigerians want to achieve the change they desire. A series of million-person marches and movements are underway, with many voicing their views on the need for change in Nigeria. But this change will only come if registered voters collect their PVCs and cast their votes on the day of the election. INEC has scheduled the presidential and National Assembly elections for February 23 and March 11 for the governorship and state Assembly elections. For Nigerians to get the right persons into political offices, registered voters must perform their civic duty to collect their PVCs and vote. But Nigerians will wait until the last minute to start the rush to collect their PVCs. The Central Bank of Nigeria (CBN) continued with its nationwide sensitization and public enlightenment exercise on its naira redesign project as the deadline for the retirement of the old N200, N500, and N1,000 draws closer. It also stressed that it has enough new banknotes to go around. It urged Nigerians to return the old currency and report banks that do not dispense new notes on their Automated Teller Machines (ATM). The Governor of the Central Bank of Nigeria (CBN), Mr. Godwin Emefiele, declared that the apex bank would not extend January 31, 2023, deadline fixed to return the old N200, N500, and N1,000 banknotes. Emefiele urged those holding on to the old banknotes to turn them in. He assured them that the anti-graft agency would not harass them. Even at this appeal, Nigerians will not respond to the call until the last minute.
There are many times I have been a victim of procrastination. Repeatedly, I pushed forward with writing an article because I could not have the right word or phrase to start the piece. But once I get the breakthrough, I will begin writing under pressure. The result of this procrastination is I will have to work late hours to meet the deadline. An American psychologist and author, Professor Adam Grant, emphasized that people should make time to procrastinate as a way to fuel creativity. He argues that creative people tend to procrastinate more. Similarly, a British psychologist, Anna Abramowski, says people who procrastinate display a certain level of self-reliance, autonomy, and self-confidence because they are aware of the risk of subjecting themselves to last-minute pressures and still consciously decide to. That can be a good thing because it stimulates creativity and enables them to engage in multiple tasks at the same time. But it could backfire if this becomes a habit. Many Nigerians procrastinate even without knowing it. Others procrastinate to revolt against a strict system that ensures they do things on time. Yet, others do not want to finish tasks too early to avoid an additional job. We just procrastinate for any reason (laziness, tiredness, lame excuses, peer pressure, and even sickness). The effects of this on individuals and national growth include failure, stagnation, limitation, regrets, and poor lifestyles. The danger is that procrastination becomes a killer of our collective destinies.
Sometimes, when Nigerians behave the way they do, I am tempted to think it is behavior that is peculiar to us. That procrastination may be a good thing after all. A self-published author, Alyce P. Cornyn-Selby, once said: A perfect method for adding drama to life is to wait until the deadline looms. And this idea is how Nigerians do with all deadlines, whether it is voter registration, return of old currency to banks, or PVC collection after registration. Nigerians are very dramatic. Every time any government announces a new policy, a new breed of analysts and critics is born. They never miss an opportunity to show just how. They will have press conferences, interviews, radio, and television talk shows. When it is time for action, they will all relax. They criticize and analyze but take no action until the deadline looms. On December 12, 2022, the Independent National Electoral Commission (INEC) announced that the collection of PVC would begin at its offices in each of the 774 local government areas across the country. The commission also said they would decentralize the PVC collection to the 8,809 Registration Areas/Wards from January 6, 2023. To ensure it gives out all cards, the commission's staff will also work Saturdays and Sundays. I am not a prophet of doom, but I foresee a situation where people will get into the Owambe mood and forget to collect their PVCs or return the old currency notes until the last day of the month. Then when the deadline approached, they would start shouting, accusing INEC and CBN of plotting to strip them of their rights. Some will call for the deadline to be extended and even suggest that people should be allowed to pick up their PVC at polling places and vote on the same day. Others will begin to call on the CBN to extend the deadline to enable the underprivileged and those who live in rural areas where there are no banks to be able to deposit their old notes. So, even if INEC keeps distributing this (PVC) until election eve, Nigerians will still have this (rush attitude) because people always keep things until the last minute. Even if the official position of the CBN is to extend the deadline to July 31, as suggested by some stakeholders, Nigerians will still wait until the last minute. We are chronic last-minute people by birth.
There are several types of procrastinators in Nigeria today. First, the pleasure seeker, also known as the thrill seeker or the novelty seeker. This type of person will deliberately choose to do something that creates fun by meeting an urgent task with a deadline. Pleasure seekers wait until they want to accomplish a particular task (which may or may not happen) before engaging in it. While it is normal to feel lazy occasionally, pleasure seekers can be a source of disapproval from those around them. Second are the dreamers, also known as the optimist (over-Sabi). It is an overconfident sort. They are oblivious to the consequences of procrastination, often believing things will magically happen without intervention. They don't pay enough attention to detail, so they can have great ideas of what to do, but they hate dealing with all these annoying details. They have thoughts about beautiful things but somehow want somebody else to do them on their behalf. So, their thinking style is uncertain, and they end up procrastinating because of this thinking. Third, the overbooker, also known as the overdoer or the busybody. They use busyness as an excuse for procrastination. This type of person deliberately overstretches to appear productive rather than completing tasks that require immediate or urgent attention. The overdoer thinks they will do everything, but they end up doing nothing rather than doing things for other people. So, what they end up often procrastinating on is what they need to do for themselves. So, they get involved in everybody else's stuff, and then, Oh my God, my stuff is not done. Fourth, the perfectionist, also known as the indecisive or the performer. Perfectionist pays too much attention to detail so much that they often fail to finish a task. They prioritize perfection over completion. They often fail to start a project or task for fear that there isn't enough time to get it done—and meet their high standards. And fifth, the avoider, also known as the warrior or the self-deprecation. A person in this category tells himself that he works best under pressure. So, he waits until the last minute. Often, they pull it off but not as well as they should. While we get away with things, these types of procrastination are thus cementing our reputation as lazy or unreliable people.
As February draws near, there are still thousands of unclaimed PVCs in INEC offices across the country. Likewise, we continue to see the old 200-, 500-, and 1,000-naira notes as January 31 draws near. The question is, who are the owners of the unclaimed voter cards? What will it take to get these people to collect them? Voter registration is only one part of the process. The collection of PVCs is another process. The elections can only be successful when people pick up their voter's cards after production and use them on election day. Only then would the effort count. When I was a kid, when a new currency came out, it was a common practice for banks to withhold the old money as soon as it reached their bank. That means you will never be able to get it again. But today, banks receive the old naira notes as deposits but deposit them in ATMs. The question is, how are they going to get rid of the old currency if they keep depositing it at the ATM until the last day of January? Procrastination is a deadly silent killer of destiny because when we procrastinate, we cooperate with nature to destroy our lives. Our institutions must work hard to stop this menace by always taking decisive actions when due. We must learn to always say NO! to what urges us to procrastinate. We must learn to disagree with the lazy side of our nature to allow creativity to become a part of our lives. We must resist the menace called laziness because it is the biggest reason we procrastinate. Procrastination is also a habit. We must learn to replace this habit with creativity, innovation, and hard work. Just as some state governments have declared work-free days to enable public servants to obtain their Permanent Voter Cards (PVC), they must also do the same for people to deposit their money in banks. But before the state governments intervene, go and collect your PVCs and return the old currency before it is too late.
Rev. Ma, S.J, is a Jesuit Catholic priest and PhD candidate in public and social policy at St. Louis University in the state of Missouri, USA.
Disclaimer:

"The views/contents expressed in this article are the sole responsibility of the author(s) and do not necessarily reflect those of The Nigerian Voice. The Nigerian Voice will not be responsible or liable for any inaccurate or incorrect statements contained in this article."