Students' Unionism: Pot Calling Kettle Black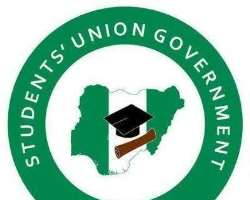 Pot calling kettle black is a proverb that means criticizing someone of what you are guilty of. Understanding the term "criticism" is a vital virtue of every politician at any level of governance. Negative criticism is a trend amongst students' union leaders. The question is: Are you better than those you criticize negatively?
First, disintegration of power has revealed the the corrupt activities of the so called leaders of tomorrow. How can students' union leaders who cannot account for how they spent their fund negatively criticize governor of a state who embezzled the state fund. An audit of the revenue and expenses of Lagos State University Students' Union government some years back led into chaos as the president and executive members could not account for how the association funds was spent.
Simply put, a NANS( National Association of Nigerian Students) president who is unable to effectively account for how the union's fund outline the mistakes of the Nigerian president.
Moving on, there was a story of a departmental association president who misappropriated the association's fund, and mismanaged his office. It is even funny how such person contested another office in the institution. I attended a seminar where the same person was heard criticize some political leaders negatively.
A man once said, "Power is like a spring if greed; you get blinded by your greed the moment you taste a drip of it." The problem about both the high-ranked leaders and up and coming politicians is greed.
If these leaders are able to control their greed, there will be great reduction in corrupt activities of political officials.
We criticize political leaders of what we are all guilty of. Most of those who criticize high-ranked political leaders in the country are worse than they are. We desire a change; then, let us be the change we desire. I will conclude this thesis with the words of Georg C. Lichtenberg: "I cannot say whether things will get better if we change; what I can say is they must change if they are to get better."
Disclaimer:

"The views expressed on this site are those of the contributors or columnists, and do not necessarily reflect TheNigerianVoice's position. TheNigerianVoice will not be responsible or liable for any inaccurate or incorrect statements in the contributions or columns here."