NGX Upturn As Capitalisation Rises By N34 Billion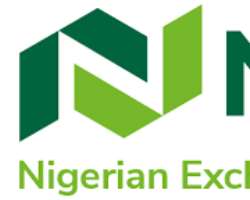 The bulls recovered on the equities sector of the Nigerian Exchange Limited (NGX) yesterday, occasioned by buying interest in Geregu Power Plc and 17 others stocks, causing market capitalisation to appreciate by N34 billion.
At the close of transactions yesterday, the All Share Index (ASI), which measures the performance of quoted companies, rose by 63.01 points, representing an increase of 0.12 per cent to close at 52,657.69 points. Also, the overall market capitalisation value gained N34 billion to close at N28.681 trillion.
The upturn was impacted by gains recorded in medium and large capitalised stocks, amongst which are; Geregu Power, Guinness Nigeria, Berger Paints Nigeria, Multiverse Mining & Exploration and Zenith Bank.
Investor sentiment, as measured by market breadth, closed positive with 18 stocks gained, while 13 declined. On the price movement chart, John Holt recorded the highest price gain of 9.38 per cent to close at N1.05 kobo. Secure Electronic Technology followed with a gain of 9.09 per cent to close at 24 kobo, while Chams rose by 7.69 per cent to close at 28 kobo.
Geregu Power went up by 6.92 per cent to close at N148.40 kobo, while Associated Bus Company appreciated by 6.90 per cent to close at 31 kobo.
On the other hand, Cornerstone Insurance led the losers' chart by 10 per cent to close at 54 kobo. Computer Warehouse Group (CWG) followed with a decline of 9.62 per cent to close at 94 kobo, while Japaul Gold & Ventures declined by 6.67 per cent to close at 28 kobo.
Unity Bank depreciated by 5.17 per cent to close at 55 kobo, while Courteville Business Solutions also declined by 4.00 per cent to close at 48 kobo.
However, the total volume of trades decreased by 67.61 per cent to 143.736 million units, valued at N1.776 billion, and exchanged in 4,078 deals.
Transactions in the shares of FBN Holdings (FBNH) topped the activity chart with 19.656 million shares valued at N229.718 million. Chams followed with 11.218 million shares worth N3.110 million, while Guaranty Trust Holding Company (GTCO) traded 10.990 million shares valued at N264.993 million.
Transnational Corporation of Nigeria (Transcorp) traded 10.574 million shares valued at N12.814 million, while Sterling Bank transacted 10.201 million shares worth N15.933 million