Abductors Behead Ideato North LGA chairman Despite Collecting Ransom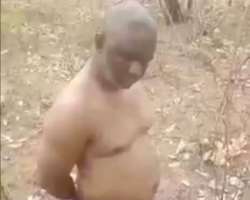 The Sole Administrator of the Ideato North Local Government Area of Imo State, Chris Ohizu, has reportedly been beheaded.
It was learnt that the Administrator was killed after paying his abductors a sum of N6m ransom.
The Nigerian Voice reported that the council boss was kidnapped alongside two others on Friday after his home in Imoko community of Arondizuogu area of the LGA was razed.
He was shot before he was whisked away by his abductors.
According to reports, the sole administrator was beheaded on Sunday after a video of his beheading emerged online yesterday evening.
Meanwhile, when contacted, the spokesperson for the Police in the state, Henry Okoye, said that investigation was on going.