Court Sacks Imo PDP Candidate For Aboh Mbaise/ Ngor Okpala Federal Constituency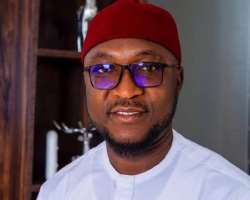 A federal High court sitting in Abuja has disqualified the candidate of the peoples Democratic Party in Aboh Mbaise/ Ngor Okpala federal constituency of Imo State, Albert Agulanna, from partaking in the upcoming general elections.
The appellant court in its verdict delivered on Friday ordered that a fresh primary be held in the federal constituency within the next 14 days.
It was learnt that the case was instituted by Dr Uzoma Ugochukwu from Aboh Mbaise.
The affected federal constituency is also where the immediate past governor of the state, Emeka Ihedioha hails from.
This development is coming barely a week after the PDP candidate for Imo West senatorial district, Jones Onyereri, was sacked by the supreme court.
While Ihedioha, was accused of masterminding the sacking of Onyereri, the national secretary of the party, Samuel Anyanwu, has been fingered as being responsible for the sacking of Agulanna.
According to reports, Ihedioha and Anyanwu are said to be interested in the PDP's ticket for the November 11 Imo State governorship election.
In reaction to the court ruling, the spokesperson of the party in the state, Collins Opuruozor, said that enemies of the party who were afraid of PDP's public acceptance were using the courts to knock off PDP from the ballot.