Matt Birk Snubbed Obama For The Sake Of The Unborn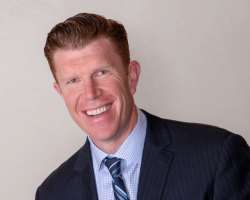 It is not often that you find someone who literarily has it all by human standards hold unpopular views like being conservative or pro-life especially when it makes logical sense to be woke.
This best describes the trajectory of Matt Birk, a Harvard Economics Graduate and former National Football League (NFL) player.
After his degree from Harvard – the world's best university, he had the world at his feet and a plethora of options from which to choose his path to success.
He chose sports and made a resounding success out of his first love. He then did the unthinkable at the zenith of his career by becoming pro-life and openly espousing his conservative views to the chagrin of his colleagues and fans who would have preferred he turned woke.
He established a Catholic School in Burnsville, Minnesota in 2019 and has been outspoken against abortion and same-sex marriage.
In 2012, he spoke out against same-sex marriage and opposed a law newly passed at the time in Maryland that legalized it. In that same year, he wrote an op-ed published in the Star Tribune calling for the passage of the Minnesota Marriage Amendment that would amend the state's constitution to outlaw gay marriage opining that it would hurt the broader well-being of children and society's welfare.
That same year after his then-team, Ravens won the prestigious Super Bowl, he declined a celebratory meeting with former US President, Barack Obama citing the latter's public support for Planned Parenthood which was in stark contrast with his anti-abortion and Catholic views.
In January 2018, he spoke at the 45th Annual March to Life.
He ran for Lieutenant-Governor of Minnesota in 2022 but lost the election because of his lack of appeal to the gay community.
He and his wife have eight children and she volunteers in a crisis pregnancy centre.
For his public support for pro-life views and his frequent persecution by the liberals as a result of it, he is our personality of the week.