Mass Transit Network: FCT Exco Approves Release Of N92M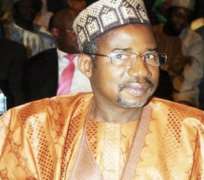 ABUJA, August 02, (THEWILL) - The FCT Executive Committee (EXCO) has approved the release of the sum of N92 million naira (Ninety two million naira) to M/S CPCS Transcom for the extra work on Abuja Mass Transit Network.
FCT Minister, Senator Bala Abdulkadir Mohammed, disclosed this at the end of the Bi-Weekly meeting on Monday in Abuja.
The Minister hinted that the additional work of 36.7km route design track line was due to the review of the Central Business District and the Abuja North-west Phase IV of the Abuja Master Plan.
He said that the FCT Administration is also seeking assistance from the World Bank and the African Development Bank on the actualization of effective transportation system in the Federal Capital Territory.
He announced that the contractor has concluded its consultancy services contract on the feasibility study and conceptual design of lots 1, 2, & 3 of the Abuja Mass Transit Network.
He stated that the FCT Transportation Secretariat has initiated the immediate procurement of lots 2 through the Public-Private-Partnership arrangement in order to complement the on-going lots 1 & 3 of the FCT Rail Network to ease traffic congestion along Nyanya/Karu axis.
"This is in addition to the procurement of operation's concessionaire for the on-going lots 1 & 3 as well as immediate procurement of lots 4, 5 & 6 of the Abuja Rail Network by the FCT Transportation Secretariat," the Minister stressed.
Senator Mohammed remarked that the consultancy would surely assist the FCT Administration in the development of a mass transit system that meets the highest
international standard of technical excellence.
He said that this would also facilitate efficient operation and management of the private sector with broad, economic, social and political acceptance.
He assured that the FCT Administration will not leave any stone unturned in improving the transportation network of the Federal Capital Territory; noting that the traffic bottlenecks being experienced in some areas of the Federal Capital City at peak hours is of great concern to the authorities.