MRS In Agreement With NNPC To Secure $300m Assets From Chevron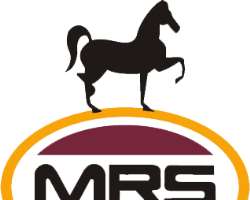 According to the reports, one of Nigeria's wealthiest families funded the Nigerian National Petroleum Company's purchase of oil blocks from Chevron Corp., offering an insight into how the firm could back its ambitious expansion plans.
Bloomberg ac on Monday that a subsidiary of MRS Holdings Ltd provided NNPC $300m to buy two shallow-water licenses divested by Chevron.
The transaction was completed in May and the financing was secured against crude from producing fields within NNPC's portfolio, it said.
The forward sale agreement was concluded between NNPC and Bahamas-registered Bestaf Funding Ltd, according to the financial statements and an emailed response from NNPC Chief Financial Officer, Umar Ajiya.
AfCFTA and Nigeria targets $12bn trade in four years
A future layout plans as promoters of the African Continental Free Trade have said that the agreement has the potential to grow trade value in Nigeria to the tune of $12bn between 2023 and 2027.
In a manual tagged, 'Strategy Implementation Framework' made available to journalists on Wednesday during the Nigeria AfCFTA implementation strategy validation held in Lagos, said that the agreement could also reduce trade cost by 20 per cent by facilitating the enactment of an omnibus bill on the AfCFTA.
"AfCFTA will grow trade value to $12bn, reduce trade cost by 20 per cent by facilitating enactment of an omnibus bill on AfCFTA. It will execute trade facilitations and infrastructure programmes to improve competitiveness. It will also grow productive capacity and export of arrowhead products and services."
The manual also identified plans to grow productive capacity of Nigeria's top imports to secure the domestic market, noting that AfCFTA was poised to capture 10 per cent of its global imports to double Nigeria's export revenue by 2035.
Also speaking at the event, the Senior Adviser, United Nations Economic Commission for Africa, Adeyinka Adeyemi, in his opening address, said that the principle for success lay in strategy.
"Nigeria is not the only country. We have done this with a couple of countries in Africa. The way it works is that the country comes to us. You ask for support not because you do not have expertise within your country. As a matter of fact, the first document I saw on this was an impact assessment study done by Nigeria itself using Nigerian experts. What value are we bringing to the table? Without a national strategy customised for your country, then there is a problem."
Edo govt and World Bank, a partnership for development
At the just concluded dinner organised by the state government in Benin city, Governor Godwin Obaseki of Edo State has restated the state government's commitment to partnering World Bank, the United Nations International Children's Education Fund, and International Organisation for Migration, among others for the development of the state.
Obaseki, who said this in Benin City during the dinner, thanked the development partners for their collaboration and support, reassuring that his administration would sustain efforts to ensure sustainable growth and development in the state.
He said, "We are here reviewing what we have done and collaborations with various partners that have led to the successes we have recorded across all sectors today. We can only say that we are in the middle of a journey. We have started a process and cannot go back."
FMN, prize for Innovation competition commences
A call for local content development in the food and agro-allied sector, Flour Mills of Nigeria Plc (FMN) has announced the commencement and call for applications in the second edition of its 'Prize for Innovation" (PFI) Competition.
This year's edition is themed "Innovative techniques for local content development in the food and agro-allied sector" and will focus on facilitating the use of local content within the Nigerian food value chain, for sustainable food production.
The yearly competition, which started in 2021, promotes new ideas to boost the quest for food self-sufficiency in Nigeria.
Prospective participants in this year's competition are advised to put forth their innovative and cutting-edge solutions to ensure Nigeria's food & agro-allied sector moves from a dependence on the importation of raw materials to prioritise local capacity development.
In the first category, small and medium businesses operating within the food and agro-allied sector, participants will send entries to compete for a chance to win the grand prize of N5 million, while the first and second runners-up win N3 million and N2 million respectively.
Beyond the cash prize, FMN will provide value-based opportunities to the top five finalists selected to pitch their ideas to judges in the live event. These opportunities will include training, seminars, and networking opportunities.
In the second category, students in undergraduate and postgraduate levels with an interest in the food and agro-allied industry, are eligible to send in applications which will be judged by the general public as a viewers' choice format. The winner in this category will get a cash prize of N300,000, while the first and second runners-up will win N200,000 and N100,000 respectively.
Judges returning from the maiden edition of FMN's Prize for Innovation include Mira Mehta, Chief Executive Officer and Founder of Tomato Jos Farming and Processing Limited; Mezuo O. Nwuneli, a private equity investment advisor; Adenike Adeyemi, Chief Executive Officer of Fate Foundation; and Sadiq Usman, Director of Strategy and Stakeholder Relationship for Flour Mills of Nigeria.