Today's Christian Devotion 08-12-2022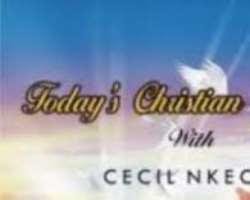 Heavenly father, just as you were the provider for Abraham, Isaac and Jacob, so I praise and thank you that you are my heavenly provider too. I am under your guidance Lord. As I go out today in search of ends meet, I pray that I will come in contact with every good thing you have prepared for me, in the mighty name of Jesus, amen.
According to your word in *Malachi 3:11, And I will rebuke the devourer for your sake, and he shall not destroy the fruits of your ground; neither shall your vine cast her fruit before the time in the field*. Thank you father for these promises. Lord, I give everything that I will do today into your able hands that you will take perfect control of my activities and prosper everything with great success, in Jesus mighty name, amen. *Rejoice for Jesus loves you*.
Good morning, and have a pleasant thursday