Today's Christian Devotion 30 - 11 - 2022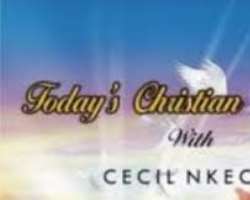 Heavenly father, I dwell with you at the start of this new day. Thank you that I'm alive again today in the land of the living. As I go out today may your holy spirit go with me. May your love chase away the fragments of any evil on my way, in the mighty name of Jesus, amen.
As I go out without knowing what the day will bring, I dwell on the promise that you know me, that you extend your grace to me. I dwell upon the crown of sonship, the royal inheritance you adopt me into. As I share my concerns and anxieties with you Lord, please lay a table of goodness and hope for me, in the mighty name of Jesus, amen.
O Lord, give me your peace where there are concerns or worries. Bring your hope where there is disillusionment or confusion. Bring your healing where there is hurt or pain. I declare that you are my lord and I dwell upon your genuine love towards me, in Jesus mighty name, amen. Remember that prayer is the key.
Good morning, and enjoy your day.