Psquare's Wife Got Different Interpretation When She Admonished Wizkid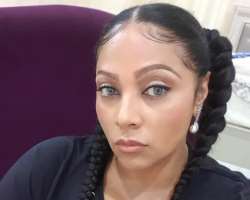 Lola Omotayo-Okoye, is a Nigerian marketing representative and social media influencer have got something different that borders around her admonition to WizKid.
In her statement on her social media, she warned WizKid of the danger awaiting him from those who likely pose as friends. She referred to this friends as Vultures ready to devour him.
Her words read: "Nothing out there but vultures waiting to devour and conquer bro. More love less ego"
A tweeter user reacted to the statement by linking it with Wizkid's relationship with his girlfriend Jada.p.
"If Wizkid posted that because of Jada, that means Wizkid really loves her because Wizkid normally no send anybody."