IFC, IFC ALAC FUND INVEST $200M IN GTB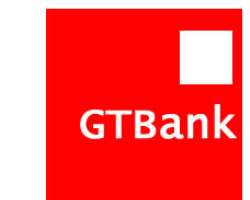 The International Finance Corporation (IFC), a member of the World Bank Group, and IFC Asset Management Company yesterday announced an investment of $200 million in Guaranty Trust Bank.
The fund is part of its effort to help strengthen Nigeria's banking sector and increase access to finance for key sectors of the economy.
In a statement issued by Team Assistant, Corporate Affair Shameema Abrahams, IFC explained the motivation behind the investment. 'IFC is encouraged by the financial sector reform policies that have stabilized the banking sector in Nigeria and positioned it for solid expansion in the future.
'GTBank, one of Nigeria's largest banking groups, is well positioned to realize strong profitable growth in this environment,' the statement said. IFC's investment consists of a $170 million loan and the naira equivalent of $22.5 million in GT Bank's equity, subject to GT Bank board and shareholder approval. The IFC African, Latin American, and Caribbean Fund, which is managed by IFC Asset Management Company, will invest the naira equivalent of $7.5 million in GT Bank's equity, subject to approval.
Commenting, the Deputy Managing Director of Guaranty Trust Bank Segun Agbaje said, 'The investments from IFC and the IFC ALAC Fund will provide Guaranty Trust Bank long-term funding to support its organic growth strategy, including increasing investments in infrastructure and energy. 'Partnership with IFC in sectors such as infrastructure and energy allows us to leverage their global knowledge and expertise, as well as improve our capacity in environmental and social risk management.'
IFC's investments are part of a strategy to help strengthen Nigeria's banking sector in the aftermath of the global financial crisis. The strategy includes: providing long-term financing to help well-managed, systemic banks improve their reach to smaller businesses and other underserved market segments; helping partner banks improve their corporate governance and risk management, as well as developing robust environmental and social monitoring systems; and supporting the Central Bank's initiatives to strengthen the overall banking sector.
Jyrki Koskelo, IFC Vice President for Global Industries, said, 'By providing this valued partner with long-term funding, IFC is supporting the bank as it organically grows its diversified portfolio during this banking crisis period in Nigeria. As GTB expands into new sectors such as infrastructure and energy, we look to help it take a market leadership role by introducing new social and environmental risk management standards in these sectors.'
Gavin Wilson, CEO of IFC Asset Management Company added, 'We are pleased to be investing alongside IFC in Guaranty Trust Bank. We believe that Guaranty Trust Bank, with its strengthened capital base, will consolidate its position as a leading player in the Nigerian banking sector for the benefit of its shareholders, clients, and the broader economy.'