BIG & PROUD:ONLY MEN MY SIZE TOAST ME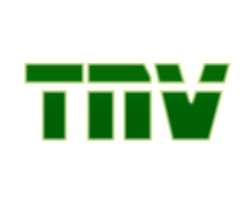 Eniola Bhadmus is big and she knows it. Men - bold ones that is - can't afford to take their eyes off her. Reason: she's got the stuff – huge frame, particularly boobs. And she flaunts it!
And so, everywhere she goes, the Nollywood actress is conscious that many eyes are on her.
But what is of interest to her is the type of men that ogle at her. Instinctively, her aura attracts only men her size. She reckons that small men are intimidated by her size.
The only fat woman in a family of over a dozen, Eniola says her size may not be unconnected with her eating habit. "I have always been big. I ate lots of junk foods when I was a little girl."
Inspiration
Though Eniola is proud of her size, meeting American star actress and lead character in "Phat Gals", Monique, last year became an instant catalyst to prod her to do wonders with her frame. "I love that movie a lot. It says a lot about we the fat people. For instance, it advises us fat girls to flaunt whatever we have. It also tells us that we should be happy. I met Monique in Bayelsa and she told me to continue with what I'm doing. Those words did wonders in me," Eniola said.
Eniola acknowledges that she is "big, bold and beautiful", an attribute she says has won her attention and accolades everywhere she goes.
"One good thing that my being fat has done for me is that it makes me stand out in the crowd. Anywhere I go, people notice me easily."
Were it possible, Eniola would 'pump up' all 'lepa' girls on Lagos streets in a matter of weeks. "I have never wished I was thin. As a matter of fact, I wish that every girl were fat. Don't forget I told you that I'm big and beautiful."
Kind of man
Her kind of man? Eniola says any man who wants her love must be huge, tall and intelligent in that order. Though in her late 20s, marriage is not on the card yet. "I'm not thinking of marriage for now. It may take some time in coming."
Her exploits in both English and Yoruba home videos have turned her into a household name among movie lovers.
Toasters
Oh boy, they are many – producers, directors etc, etc. But none, she vowed, has taken her to bed. Of course, she simply would not succumb. The reason, she boasted, is because she has all it takes to get to the top of her career without compromising.
Sex-for-roles
Eniola acknowledges that some girls actually throw themselves at male movie makers, for cheap recognition.
And to those actresses that offer sex for roles, here is Eniola's candid counsel: "Turn a new leaf and get focused."
According to her, most of the girls who indulge in such acts go out of their ways to throw themselves at men, because they lack the basic acting training.
She had more to say in this interview with Sunday Sun.
Men
I am easily attracted to high class men. I have never been attracted to little men. I am sure my frame intimidates the others.
Education
I studied Theater Arts at the University of Ibadan. I am currently at the Lagos State University studying Economics. I hope to go back for Masters in Public Administration when I'm through.
Sexual harassment
Any girl that says producers are harassing her for sex does not have focus. I have never dated a producer and I will never date one. The trick is, if you are offered a role, do it well. The large numbers of girls who date producers in order to get roles are not good actresses. Check them out, and you'll find out how bad they are.
Acting career
I have always loved acting since my secondary school days. I started with the English genre before moving over to the Yoruba sector of the industry. I have done a lot of jobs that I cannot even remember all.
Modeling career
The modeling job is tougher than movies. Take the auditioning aspect for instance, about one thousand people can turn up for just one slot. I am not sure you can have such scenario in a movie auditioning. I have modeled for Celtel, CBN, and Lagos State among others.
Role models
I look up to Onyeka Onwenu and Taiwo Ajai-Lycet. They are two great women who inspire me all the time. I am in love with how they carry themselves.