"A Man Who Doesn't Have A Car Can't Be With Me" Actress Explains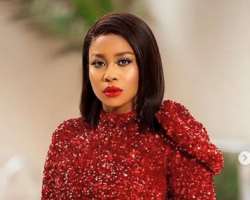 Lilian Afegbai, a Nigerian actress and film producer has claimed that there's something wrong with a man who doesn't have a house in his name before settling down.
She revealed in an interview, statements about prerequisites for any man who will be with her. Basically, she maintained that she needed a comfortable man, maybe not really a billionaire, but a man who already has a house and a car.
"I need someone who is comfortable...I'm making money, I'm too rich I'm just getting started. I'm not looking for a billionaire, I'm looking for a comfortable guy. Comfortable for me means have a car, house"
The actress suddenly wore a more serious emotion the moment the interviewer thoughtfully reckoned that not all men have houses in Nigeria.
"How many guys you see have a car?"
She reacted fiery because to her something must be wrong with such man who wants to settle down with her and doesn't have a house and a car of his own.
"Then something is wrong. You can't be with me because me as a young girl I'm already making small.. to be comfortable, have a house, car and for the children."