Today's Christian Devotion 22 - 11 - 2022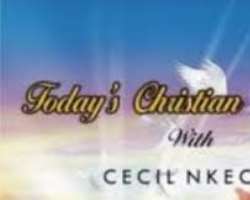 Father, thank you that my faith and expectancy can be a catalyst for you to do amazing things in my life. Thank you that I can reach out and touch you by faith today. I believe that you are making a way, that things are changing in my favour, and that victory will be mine, in the mighty name of Jesus, amen.
Loving father, I come to you today because I want to seek your will for my life, rather than following my own direction in life, as I know that in my heart, I can stray from your best path. Lord, I want to be successful in what I turn my hand to because I want to do everything as unto you
. And so today, I come to lay the desires of my heart before you and ask that in your grace, you will forward the plans I have for my life in a way that is best pleasing to you, in Jesus mighty name, amen. Remember that a life devoid of Christ is in crisis.
Good morning, and have a pleasant day.