Today's Christian Devotion 20 - 11 - 2022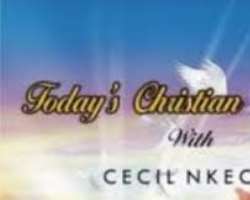 Father, thank you that you are always greater than any difficulty or adversity I will ever face. Thank you for the critics that you have ordained to come across my path. I believe they were destined to promote me and bring me blessings in a greater way, in the mighty name of Jesus, amen.
Lord, as a new week starts today, bless me with divinely ideas. Inspire me to do exploits. Help me to be discerning in all that I will do. Grant me unusual insight and understanding, in the mighty name of Jesus, amen. O Lord, let my mind be blessed today, open my understanding.
Be gracious to me and let your excellent spirit rest upon me. As I go out this new week in search of my daily bread, may the joy and progress you have in placed for me never be stolen by the devil and the world, in Jesus mighty name, amen. Christ is our corner stone, no matter what, keep building on him for you will never collapse.
Good morning, and have a great new week.