Letter To President Yar'adua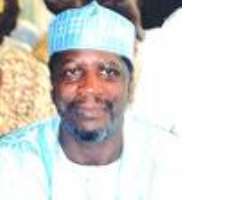 By Alhaji (Dr.) Attahiru Bafarawa
His Excellency,
May I use the occasion of this Democracy Day to congratulate you on your two years anniversary as President and the attainment of 10 years of democratic rule in Nigeria. It is a landmark which any country that is worth its name cannot afford to ignore. And as President for two years, there is the need for you to begin to take stock of your performance in the office so far.
Mr. President, as this day was approaching, I had planned to meet face to face with you so that we could, as compatriots, reflect on issues of national interest and concern. But I could not achieve this objective owing to your very busy schedules. Consequently, I decided to choose this medium to reach you since the issues I wanted to broach are very germane.
Since Nigeria returned to civil rule 10 years ago after many years of military incursion into politics and governance, May 29 has become a landmark date for all lovers of democracy in Nigeria. A decade is significant in the life of a nation or an institution. We must therefore pay special attention to today's celebration. That is why I decided to write you so that I can join you and other Nigerians to give this day the special recognition it deserves.
It is really a day for celebration and to remember our heroes who stood and fought for democracy under military dictatorship and lost their lives. In this regard, people like your brother, Shehu Musa Yar'Adua, from the North, MKO Abiola from the South West, Senator Chuba Okadigbo from the South East and Harry Marshal from the South South, just to mention a few, readily come to mind. May their souls rest in peace. I can recall vividly the day I drove Shehu Musa Yar'Adua in my car for a meeting at Hilton Hotel Abuja and we stayed for the meeting up to 3:00 am. I brought him back to his residence at Apo Village Quarters, where we stayed as members of the Constitutional Conference. One hour after dropping him, security agents came and took him away, but regardless of the intimidation he received from them, he braved the odds and sent a message across to me through Chief Tony Anenih whom I had left at the house to come and let me know that he had been arrested so that I would not come the next morning to pick him as we had both agreed. At about 4:30 am, Chief Tony Anenih came to my house and delivered the message to me.
Be that as it may, I thank God that our struggle did not go in vain. Today, we are celebrating 10 years of democracy, and you, a brother to Shehu Musa Yar'Adua, are the President of this country. Therefore, my advice to you as a friend, and a former colleague, is to lay a solid building block for the institutionalizatio n of democracy in Nigeria. By this I mean that you should bring about national consensus, national value, common vision, national orientation, political stability and sustainable development. It is certainly not in dispute that good governance and democracy are essential to peace, stability and growth of any nation. You can bring these to bear on the affairs of our country if you have focus. Thus, as we celebrate today, do not imagine that we are doing so because you are the President or that your party, the PDP, has 28 governors out of 36 and more than two-thirds majority in the National Assembly or that your party controls an overwhelming number of Local Government Councils out of the 774 we have in this country. Rather, as we celebrate today, we should aim at a new beginning for building democracy. As President, you should strive to be on the right side of history by leaving a legacy that will be remembered just as our past leaders who left enviable legacies did.
Mr. President, let me remind you before you forget that you, during your inauguration as President on the 29th May 2007, publicly admitted there was no free and fair election in April 2007. But you craved the indulgence of Nigerians by asking to be given the benefit of doubt. In fact, you promised Nigerians that you were going to set up a committee that would come up with credible electoral reforms that will bring about a decent election that will be acceptable to all Nigerians and we gave you that benefit of doubt. To make good your promise, you went ahead and set up an electoral reforms committee as you promised and during the selection of the members who were to serve in the committee, nobody gave you any name from the opposition parties. It was you who selected them according to your own will. Luckily for all of us, you chose men of proven integrity and goodwill who have the interest of the country at heart.
The committee has since submitted its report and from what we have seen, the committee did a wonderful job. Therefore Mr. President, you should accept this report and start implementing the recommendations of the committee conscientiously. This will prove to Nigerians that you kept your words as you promised us during your inauguration and this will help you to leave a legacy for the rest of your life and beyond and you will gain more respect from Nigerians and the international community for building a solid democracy. Also, you need to nurture our democracy for it to be truly representative. We need a people's government in which the electorates will choose leaders of their choice so that we can have peace, stability and growth of our dear nation. It is now time to start thinking of our dear nation instead of thinking of ourselves or our children. We should stop laying emphasis on religion or tribe. We should therefore stop thinking of our being Muslims or Christians, or of our being Northerners or Southerners. Rather, we should obliterate these divisive tendencies from our minds by insisting on good governance, and this can only come through free, fair and credible elections. We can only have true democracy where there is an opposition that can keep the ruling party on its toes.
But Mr. President, a disturbing scenario is beginning to rear its ugly head. You are being told by sycophants and professional praise-singers that you are THE ONE AND THE ONLY ONE that can take Nigeria to the Promised Land. That is the language and I believe if you can ask the past leaders, they will confirm this to you. Therefore, Mr. President, this country belongs to nobody but to all of us. Do not listen to these praise-singers. They sang the same song for Obasanjo and others before him. Today, you are the target of this poisonous group. Be wary of them.
Rather than listen to them, you should take urgent steps to arrest the slide in certain aspects of our national life. You need to pay attention to the rot in our educational system; you need to solve the debilitating problem of power. You need to intervene decisively to put the Niger Delta question behind us. Strictly speaking, you need to engage aggressively in youth empowerment. An idle youth population is largely a restive group. Our teeming youths need to be meaningfully engaged as a panacea to rising crime wave and other forms of criminality. In fact, you need to work hard to give Nigerians security so as to guarantee the safety of life and property. These are urgent and imperative. They are more important than your omnibus Seven-Point Agenda which is yet to get off the ground. You may therefore wish to substitute your Seven-Point Agenda with these all-important issues. This is more so since the Seven-Point Agenda was manufactured by you rather than by the party on whose platform you became President. That absence of a party agenda, for me, explains the difficulty you are experiencing in implementing your Seven-Point Agenda.
Having said this, please note that no serious government can perform well without dispassionate and constructive criticism. It is only a government without purpose that would aim to surround itself with "yes men". Nigeria is too complex for everybody to think alike or see things in similar way all the time. Opposition and criticism are the main staple upon which democracy rests. Mr. President, you need to ponder these.
I believe that you are patriotic enough to see the wisdom in my submissions. If they make sense to you, then you stand challenged to change the way things are in Nigeria today.
Your compatriot,
Alhaji (Dr.) Attahiru Bafarawa
Garkuwan Sokoto and
Former Governor of Sokoto State
C. Thisday
|
Article source