Men changing men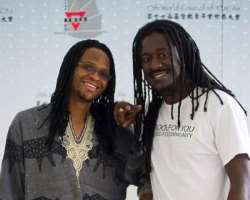 The system of male domination is no new thing in our world today, but the danger is that we as young men do not question it as we are born and socialised into it without being exposed to a masculinity option that does not dominate or harm. The exclusion of women from decision making and gender based violence will continue to persist unless we learn to be self-critical and question the things that are wrong with the way we are raised.
Speaking at a workshop on 'Transforming Masculinities for Gender Justice' at the recent 17th World Council of YMCAs in Hong Kong, Rev. Solomuzi Mabuza of South Africa shared the Contextual Bible Studies (CBS) model of using the Bible to address gender-based imbalances.
The story of Tamar was used to address the issue of gender violence in this workshop. In this story, Jonadab was seen advising his friend Amnon to just sleep with his half-sister after he had confessed his lust for her. This clearly reinforces Amnon's perceived rights to take what he wants and do what he wants just because he is a man. "If a text like this exists in the Bible how come the church has refused to speak about it" was one of the statements made by the participants of the workshop.
The CBS model allows participants to achieve some form of personal and societal transformation through exploring a range of responses to current changes and problems, gender being one of them. In discussing why men rape, some workshop participants said many men have had experiences growing up that have affected their masculinity, such as growing up during war, or in a home where they watched their father beat their mother or were abused themselves. And this has contributed to making them angry, insensitive and dominating or violent towards women.
Other reasons put forward were that men rape just for the fun of it, to gain social recognition amongst their peers or even as a rite of passage.
A study conducted in Trinidad and Tobago revealed the lack of mentors as a root cause of this problem, according to co-facilitator of the workshop, Gleeson Job. Young men had few positive role models and mentors in their communities. They drew their model of masculinity from musicians who wrote lyrics steeped in violence, sex and drugs. "A project dubbed 'MenTouring' was initiated as a way to enable young men to expand their concepts and perceptions of masculinity. Male mentors worked with young boys in a group setting through workshops and sessions.
"When we first started working with them, the young men were depressed, angry and confused. After six months, we started seeing the first smiles on their faces as they had worked through a lot of their issues and misconceptions. They developed a healthy way of thinking and behaving as young men," said Gleeson.
For decades we have placed a lot of attention on women's rights and trying to empower women and young women. But if we don't focus on young men and transforming young men's attitudes and behavior, we will never reach a situation where we can see any real difference in gender relations. As a young man, I realise that we really have a huge role to play and young women cannot begin to look at us as partners unless we radically change the way we do things.
"As young men, it really is up to us to use peer pressure to our advantage, instead of it being a negative force, encouraging us to dominate women for some sort of male approval. We have an exciting programme run by the African YMCAs called Transformative Masculinity. We are working to empower young men to stand up and challenge our peers, work with them and change our attitudes and behaviour. In this way, we can work then with young women as equal partners in the gender struggle," said Daniel Ceesay of The Gambia YMCA.
By: Harold Obeng-Yeboah, for Africa Alliance of YMCAs