Old Faces, New Hopes: Who Do You Think Will Win?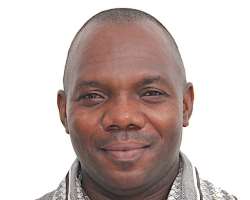 "We need new players, faces, and people who will enter the political environment and begin to midwife the new Nigeria we all desire."
One of the fundamental rights of Nigerian citizens is the right to vote. Today, we cannot deny citizens over 18 years the right to vote based on ethnicity, religion, gender, or disability. Whether it is a local government or a state election that will affect your community or a national election that could change the direction of Nigeria, elections are a time to consider the issues we care about and decide which candidate we can support. But is it possible to move beyond campaign advertisements, social media gossip, and noisy news cycles to find the best candidate who represents our values and needs? The answer is yes! So, who do you think will win?
Nigeria will hold presidential and national assembly elections in February 2023 – marking the end of two terms of President Muhammadu Buhari in office since his election in 2015. Out of the dossier of hopefuls, four candidates stand out as having a chance: Bola Tinubu of the ruling All Progressives Congress (APC); Atiku Abubakar of the main opposition People's Democratic Party (PDP); Peter Obi of the Labor Party (LP); and Rabiu Musa Kwankwaso of the New Nigeria People's Party (NNPP). These four men are well-known to Nigerians and one another. In 2015, Tinubu, Atiku, and Kwankwaso were all part of the newly created APC as it defeated the then-ruling PDP. In the 2019 elections, Atiku, Obi, and Kwankwaso were all in the PDP, with Atiku as the presidential flag-bearer and Obi as his running mate. Now, the four candidates are all up against each other as they vie for the support of more than 90 million registered voters. However, a few months before the 2023 general election, the politicians and presidential hopefuls, especially from the two major parties, the All-Progressive Congress (APC) and People's Democratic Party (PDP), seem to be jittery for reasons best known to them. Unlike the previous election that one could predict a winner straightforwardly, the 2023 election exhibits signs of deviation from the norm. These signs bother many politicians, who are used to doing things in a particular way and getting the expected result.
We recall that in November 2021, after the National Assembly deliberated much on the anticipated Electoral Act Bill, the Senate and the House of Representatives passed the harmonized version of the Electoral Act 2021. The Electoral Act includes reforms focused on the Independent National Electoral Commission (INEC), the inclusivity of electoral processes, and the use of electronic technology in voting procedures and transmission of results. However, the bill seems to send jitter down the spine of some politicians who consider it a move to scuttle their ambition in the next general elections. The anxiety over the bill is because Section 52 of the Act provides for the electronic transmission of election results. Hence, those who prefer to rig their way to certain positions may find the electronic dissemination of election results worrisome. As the nation awaits the much-anticipated election, the clock is ticking while many predict whether history will repeat itself.
In the past, Nigerians voted along religious and ethnic lines, except in the Moshood Abiola and Bashir Tofa case. Though Muslim-Muslim, it did not raise many eyebrows because of the need to end military dictatorship in the country. Today, religion is a crucial factor in the election because the Muslim-Muslim ticket did not augur well with many Nigerians, especially Christians bearing in mind that Nigeria is a circular state. Sadly, there seems to be an attempt to get the election encumbered by ethnicity and religion, thereby distracting Nigerians from the critical issues of development. In a multicultural and multi-religious country like Nigeria, there is a compelling need to ensure inclusiveness and balance. However, ethnicity and religion should not become the core issue in the next year's election. Election campaigns should not only focus on religious beliefs. Candidates for public office are, of course, free to worship as they choose. We expect them to feel comfortable explaining their religious convictions to voters, commenting about their religious beliefs (if they wish to do so), and how those beliefs shape their policy perspectives. We expect them to tell us how they would balance the principles of their faith with their obligation to defend the Constitution. However, there are circumstances when too much emphasis on religion in a political campaign becomes inappropriate and unsettling in a religiously diverse society like Nigeria. Appealing to voters along religious lines is divisive. Therefore, religious beliefs should never be a yardstick to vote, test a candidate, or dictate his competency. This time, Nigerians should vote for a candidate based on his competence, integrity, and track record. Before we vote, we should ask the following questions: What type of human beings are these candidates? Are they people of integrity? Have they been involved in any dubious acts? If they held political offices before, do they have a clean record? How did they manage with the state resources at their disposal? What legacy did they leave behind when they left office? Do they respect people of other faiths and religions? How are they managing their lives in and out of office? How did they get their wealth? What is their ideology and vision for the country? What is their state of health, mind, and body to make decisions? Are they physically and mentally strong enough to lead Nigeria at this critical moment?
The main challenge facing the political tycoons and their collaborators is the youth rise syndrome, a development that many believe will change and affect voting patterns in 2023. The youth's apathy towards elections has changed, given their aggressive approach to the government during the #EndSARS protests. Many saw the 2020 #EndSARS protests as the political awakening of Nigerian youth. Although the demonstrations centered around police brutality, they reflected broad dissatisfaction with security and economic governance. The response by the government – including extra-judicial killings – triggered more grievances from the youth. Although the #EndSARS protest was practically about the success of Nigeria, many politicians view it as a stumbling block to their success, with the fear of their mobilization skills transferred from the protests to the election. So, considering that the youths make up the bulk of the registered voters for the 2023 election, experts think that the voting pattern will change if the massive turnout of the young people is impressive.
Now, as the public campaign is about to begin in Nigeria, the four candidates are all up against each other as they vie for the support of more than 90 million registered voters. The question is not whom you stand for or support. This type of question is the wrong one to ask. The right question to ask is whom you think will win. The first step in picking a candidate is to look at the issues we care about and the qualities we want in a leader. What qualities do these candidates have to address the following? For example, the majority of Nigeria's population of about 200 million people are either Islam or Christianity. Historically, these two major religions have coexisted peacefully. However, since the return to democracy, the country has suffered many ethnoreligious conflicts. In recent years, the number of deadly attacks has increased due to the growth of extremist groups such as Boko Haram and radical Fulani herders. These attacks exasperate existing ethnoreligious tensions and threaten national security. Hence, to unite the diverse population of Nigerians, the candidate should be someone willing to bring reconciliation, trust, and stability to the nation.
Nigeria is facing a deadly conflict involving many armed organizations, including herder-allied groups, vigilantes, criminal gangs, and jihadists. Since 2011, the violence has killed more than 8,000 people and displaced more than 200,000, some of them to neighboring Niger. It has embedded in the competition for resources between local farmers and Fulani herders. The violence also escalated into organized crime, including cattle rustling, kidnapping for ransom, and community invasions. Despite several security efforts toward dialogue among the people, a durable peace remains elusive. Jihadist groups are now stepping in to take advantage of the security crisis. A candidate who needs our vote should be someone who will rebuild a culture of harmonious coexistence and trust so that the extreme violence comes to an end. Economic factors such as unemployment, high inflation, and poverty have played a significant role in the perpetuation of violence. The failure of the government to ensure good governance, land management, or the promotion of economic development has led to massive unemployment, which has left young men vulnerable to radicalization as they take up arms as paid militia. A candidate who needs our vote should be someone who will focus on economic development to tackle unemployment and poverty and protect its people by bringing justice to the perpetrators of violence.
Conflict in different parts of Nigeria has led to the internal displacement of nearly 3 million people. More than 336,000 Nigerians have taken refuge in Cameroon, Chad, and Niger. Livelihood activities such as farming and fishing are all disrupted by conflict, contributing to food insecurity in Nigeria, particularly in the northwest. The protracted war in the northeast and increased school abductions by "unknown gunmen" have affected access to education and driven at least 18.5 million children away from school in 2022. The environmental factors due to climate change have led to several displaced persons. Floods resulting from heavy rainfall since August have affected at least 2.5 million people countrywide, displaced 1.3 million people, injured 2,400, and killed 600. The floods are reportedly the worst since 2012. 33 of 36 states and the Federal Capital Territory have been affected. Around 200,000 houses are partially or entirely damaged. At least 108,000 hectares of farmland have been damaged, which could worsen food insecurity. Anambra, Delta, Cross River, Rivers, and Bayelsa states are all at risk of further flooding until November. Hence, we must evacuate people living in low-lying flood areas to higher ground. If not, there is a risk of the spread of waterborne disease due to the contamination of water sources, particularly cholera, which is endemic in Nigeria. A candidate vying for this office should have first-hand information on the effect of climate change and how he can minimize it.
The question is, what are the main factors that will influence my decision to vote for someone? Does the current political class have what it takes to give Nigeria a new look? We need new players, faces, and people who will enter the political environment and begin to midwife the new Nigeria we all desire. We have suffered for too long. Hence, my vote will go for someone whose manifestos are clear in dealing with the endemic crisis, such as insecurity, poor level of education, unemployment, lack of infrastructure, poverty, corruption, inflation, unstable economy, and religious extremism. In my opinion, Nigeria's challenges need a president capable of meeting this crisis with urgency. Hence, the next elections will be consequential but are the options self-assurance?
Rev. Ma, S.J, is a Jesuit Catholic priest and doctoral student in public and social policy at St. Louis University in the state of Missouri, USA.
Disclaimer:

"The views/contents expressed in this article are the sole responsibility of the author(s) and do not necessarily reflect those of The Nigerian Voice. The Nigerian Voice will not be responsible or liable for any inaccurate or incorrect statements contained in this article."