Lady Who Plunged Into Lagos Lagoon Identified As Adetutu Adedokun, A DSS Operative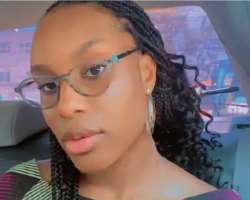 Adetutu Adedokun who plunged in Lagos lagoon is a bride-to-be who works as an unarmed combat instructor with the Department of State Security (DSS). She was said to have taken the action, following a heated argument with fiancé. She was reported to have alighted from a cab she was riding in and jumped into the Lagoon on Thursday afternoon, November 10 2022.
The young lady who is said to be in her 30s got engaged to her lover a few months ago in a surprise proposal ceremony organized by her man at a hotel in Ijapo, Akure, the Ondo state capital. Adetutu looked so happy as she accepted her man's proposal in the presence of friends and family.
The rescue team from the Lagos State Emergency Management Agency (LASEMA) was immediately dispatched to look for the woman.
Adetutu Adedokun recently received commendation from the DG of the DSS as the best unarmed operative in her set.
Meanwhile, the Permanent Secretary of the Lagos State Emergency Management Agency LASEMA), Dr Olufemi Oke-Osanyintolu, in a fresh confirmation on Friday, also said that the search and rescue team is still on the water trying to locate the body.