Deltans React to Uduaghan, Clark Car Saga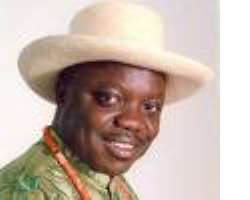 More proof that Nigeria's oil and gas rich Delta state is presently undergoing tough times due to the mismanagement of Governor Emmanuel Uduaghan's unpopular and selfish driven economy has come to play as he has evidently given a car gift to foremost Ijaw National leader, Chief Edwin Kiagbodo Clark who out rightly rejected the it haven reasoned it was bribe for Uduaghan forcibly retain himself as state governor.  
 
Uduaghan's choice for a second tenure in office is hitched on fears that he would be probed or made to answer some questions bothering the former Governor Ibori's corrupt charges during and after his administration of Delta state when he (Uduaghan) was Secretary to State Government.  
Although, Chief Clark's rejection of the brand new 'Expedition King Ranch EST 1853 Ford car delivered to him Thursday, July 22, 2010 by one Dr. Mike Oberabor has been applauded in many quarters in the state, others see it as mark of respect  by the governor.   Reacting to the development, Governor Uduaghan has denied giving a car gift or present to Chief Clark.  
The governor, speaking through his Communications Manager, Mr. Paul Odili, revealed that the E. K. Clark Foundation sometime ago wrote to the governor for support and persuaded by the ideals of the Foundation, a donation of N18 million was made to it.   Odili however claimed that the governor did not know whether the Foundation decided to buy a car with the money for the octogenarian elder statesman or not. 'The governor did not buy any car for Clark .
The car displayed by him did not come from the governor.'   Recall that Governor Uduaghan recently bribed 27 out of the 29 members of the state Assembly with cars (Jeeps), eluding Mr. Abel Oshevire, representing Ughelli constituency 11 and Mr. Friday Onodjae, representing Ughelli constituency I for attending a consultative meeting of a former Secretary to the State Government (SSG) during Chief James Ibori's administration, Chief Ovie Omo-Agege.  
Chief Clark after rejecting the governor's offer had said that he could not accept offers from any politician now the polity in the state has been heated up over who takes charge of political leadership in the state and considering his distaste for corrupt practice.
  Reactions:
Former state Chairman of Progressive Peoples Alliance, Prince Obaro Unuafe: 'What is wrong in the benevolence of a jeep to Chief EK Clark, one of our foremost elders who have contributed so much to the development of the Niger Delta region? After Delta state legislators and other aides of the governor have recently been given exotic jeeps. Have their contributions to state developments been as much as that of respected Chief.'  
Communications Manager, Mr. Paul Odili:
'The E. K. Clark Foundation sometime ago wrote to the governor for support and persuaded by the ideals of the Foundation, a donation of N18 million was made to it. 'The governor did not buy any car for Clark . The car displayed by him did not come from the governor.'  
Chairman, National Central Working Committee of the Delta state Elders, Leaders and Stakeholders Forum, Dr. Richard Tosanwumi :
'It is not surprising to hear that Dr. Uduaghan has offered Chief EK Clark a car bribe because of 2011 guber elections in Delta state. He is very desperate to retain the governor's seat but clearly the odds are against him. Chief Clark knows how best to deal with this matter in the present circumstances as our national leader. For us in the opposition, Uduaghan's time up. He should pack his bag and leave government house after his disastrous rule. We are fed up with the looting of our treasury by the cabal he now leads. Deltans will not be deceived again. Chief Clark is a man of integrity and honour.'  
Chief Olori Magege, former ace man of Mr. Peter Okocha, 2007 Delta state Action Congress (AC) governorship candidate :
'Chief Clark is free to accept or reject any gift especially if it's Greek gift. 2011 is the date of reckoning for Uduaghan. His score card will be read and evaluated by Deltans including papa Clark. I can tell you right away what my score is. His time was a disaster never to be repeated again.'  
 
Comrade Emmanuel Odafe Igbini, 2007 Delta state Peoples Redemption Party (PRP) governorship candidate:  
'It's strictly PDP affair. It is traditional for governors and Presidents of PDP and political parties to send gifts to their godfathers and leaders. If he rejected it, he has his reasons.'   Recently, when Governor Emmanuel Uduaghan sent his deputy, Prof. Amos Utuama as emissary to E. K. Clark at Kiagbodo in Burutu local government area, the statesman disclosed that, 'What else do I need from a man? If anybody says that when you love a man you must love everybody in his family it is lie. There are those you disagree with for various reasons. I don't pretend.'