P.SQUARE, WEIRED MC RELEASE NEW ALBUMS SOON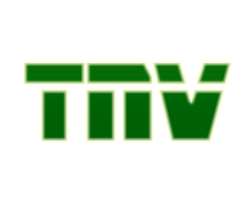 As the whole nation waits patiently for the hottest group in Nigeria, P. Square to release their much talked about 3rd album, the duo of Peter and Paul Okoye seem to be taking their time to work on the album which they say would be a new era in the Nigerian music industry.
According to sources, the duo have already acquired a multi-million naira studio where most of the recording would be done. In a chat with the press, P. Square said "we are working hard on this album because we know our fans count on us to give them nothing but the best."
"Though the album is yet to be titled but we can assure you that it will go far beyond the shores of Africa because that is our target right now," they said.
According to them one of the new tracks 'No One like you' which will be appreciated by the ladies because it talks of the beauty women possess. The video of the new music is shot in America, London and Canada.
Meanwhile P. Square has dolled out millions of naira to acquire a multi-million naira apartment in Lekki, it was reliably gathered that the apartment has six bed rooms which also boasts of a sports bar, including a snooker board, in house office, studio and a well furnished large sitting room.
In a related development, Adesola Adesina Idowu a.ka. Weired MC is presently in the thick of a music production along side her team of producers working on her yet to be released album.
Sources say the new album which is yet untitled would not be released on her birthday July 9th like she did her award winning album After Da Storm," featuring 'Ijoya,' Da way we Blo,' Time 2 party' et al which was released on July 9, 2006.
Meanwhile come Monday July 9, 2007 Weired MC will be releasing into the Radio/TV airwaves her newest promo single titled 'Riranwo' under her company's label 0907 entertainment.