Goodseed Daily Devotional 28th September 2022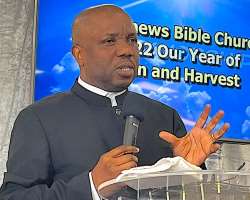 Apostle George Amadi (Lead Pastor: Goodnews Bible Church, London)
Topic: NOT ABLE TO PERFORM THEIR EVIL.
TEXT:: Psalm 21:11 KJV
For they intended evil against thee: they imagined a mischievous device, which they are not able to perform.
I wish to bring to your notice: they intended evil against you: they imagined a mischievous device but they could not carry it out. Know that you can't be hurt no matter the evil happening around you in this world, you are preserved and protected.
NOTE THE FOLLOWING:
1.THEY CAN PLAN AGAINST YOU, BUT THEY CAN'T PERFORM IT.
WALK IN THE CONFIDENCE OF PRESERVATION AND GRACE.
3.YOU HAVE THE POWER TO DESTROY THEIR ACT.
LET YOUR HEART BE GUIDED WITH UNDERSTANDING IN GOD'S WORD.
IN CONCLUSION: Nothing in this world can work against you if you are rooted and built in God's word. Deut. 28:7.
They will always fail to perform their evil plots in your life and matter.so don't be afraid because God is with you.
PRAYER.
Oh Lord, help me daily to be like you through your word in Jesus Christ name, Amen.
Oh Lord, take away anything that is not of you in my life in Jesus Christ name, Amen.
Goodseed Daily Devotional is the publication of Apostle George Amadi- Senior Pastor Goodnews Bible Church London. If you are in the London area do worship with us at 2nd Floor Unit 4 Westmoreland House Scrubs Lane White City NW10 6RE